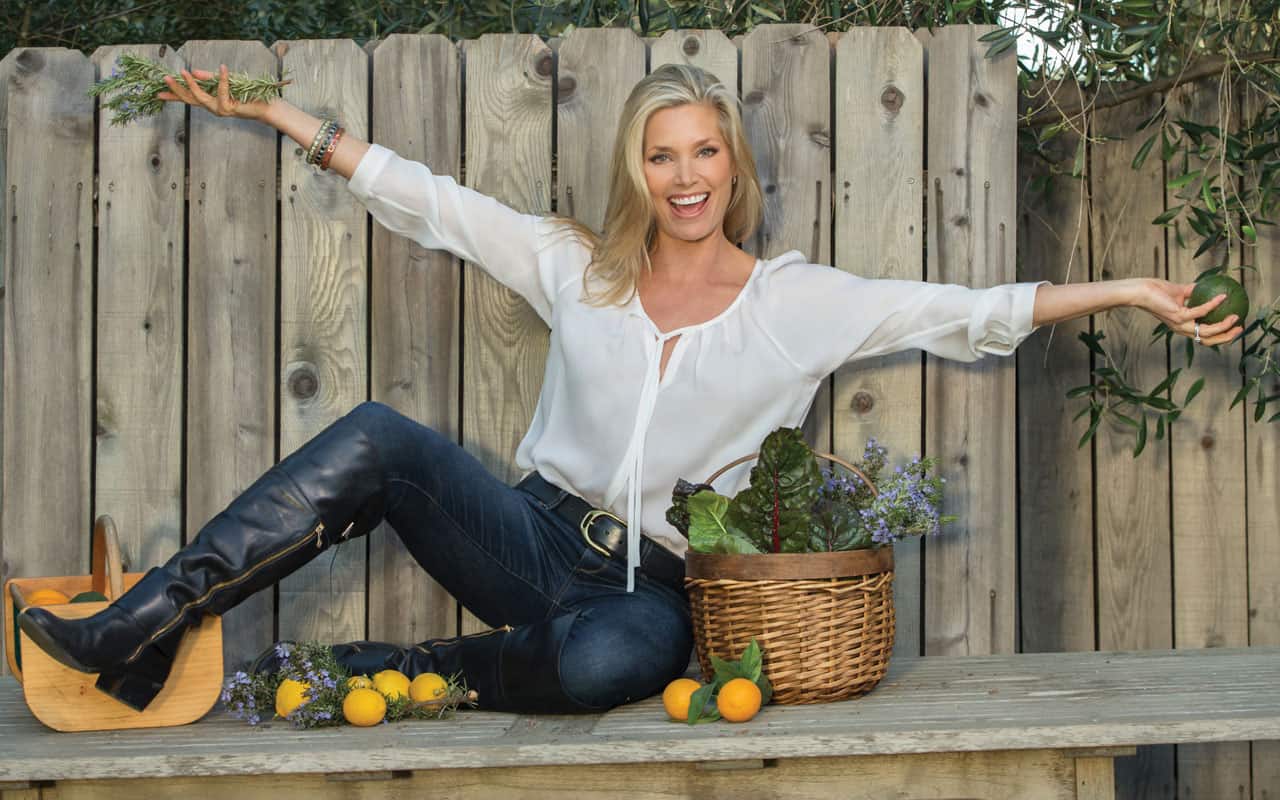 The world would be a better place if we were connected to our food! It is what keeps us alive and healthy. Lucky for us there are some who believe in quality vs. quantity when it comes to feeding people. Compassionate about their neighbors and the environment, Larry Thorne and Jim Denevan are 2 of those selfless souls. What better way for them to share their passion and change the world one meal at a time, than feeding the community from Larry's farm to Jim's table amongst the fields of the Family Farm?
OUTSTANDING IN THE FIELD
"Outstanding in the Field" typically starts around 4pm. One hundred hungry people, salivating in anticipation of the culinary extravaganza, arrive at Thorne's Family Farm carrying their own dinner plate, yes from their very own home. This radical alternative to the conventional dining experience isn't cheap but worth every penny. The idea is to connect diners to the origins of their food by celebrating the hardworking hands that feed you: chefs, farmers, fisherpeople, cheesemakers, vintners, brewers and many more. This roving restaurant without walls is rebuilt every morning and disappears every night. A momentary experience and celebration of human connection. Everyone gathers at one long table to share the most fundamental and universal human conversation: a meal.
The Thorne Family Farm has happily hosted "Outstanding in the Field" 4 times. They were scheduled to host another one in Malibu soon but the event has been canceled due to the Covid-19 virus. Larry said they were going to reschedule. Visit www.outstandinginthefield to see when they will be back in your neighborhood.
THORNE'S FAMILY FARM
I had the pleasure of interviewing local, hardworking farmer and native Malibuite, Larry Thorne from Thorne's Family Farm. His farm is situated on a majestic property near Zuma Beach, in the Malibu Hills with a spectacular view of the Pacific Ocean. During the most recent fires, the Thornes lost their sheds, tools and planters, but successfully saved their house and barn. You can still see burn marks on some of the outbuildings. Sadly, about 50% of their neighbors lost their homes.
Larry is famous for his delectable strawberries and fresh specialty produce! When I say fresh, I mean harvested a couple hours ago, fresh! He mainly sells to restaurants but he has been known to let you pick fresh blueberries and buy some seasonal veggies from time to time, if you call before you come. So, don't be shy, give Larry a call! (310) 663-2107.
"Outstanding in the Field" typically starts around 4pm. One hundred hungry people, salivating in anticipation of the culinary extravaganza, arrive at Thorne's Family Farm carrying their own dinner plate, yes from their very own home.
Kelly: I heard that your family has been farming since the late 30's. Can you talk about what you remember about your family farm's history?
Larry: My dad came out to California in 1938 and started farming in Malibu by 1945 after the war. He continued to farm until the late 50's. I remember I was 7 or 8 years old working with my dad on a tractor. I didn't do much of the farming back then. It wasn't until 14 years ago, when I turned 55 years, that I switched careers and decided to make a business of farming in Malibu. Farming gets in your blood, and you get called back to it, I guess. Neighbors opened up their property for us to farm on. I used my father's old farm equipment from the 50's and my brother helped me get everything up and running. My wife, Laurel, encouraged me to do it and I thought, if I don't do it now, I never will. About 12 years ago, chefs started buying from us. Then we started a farm stand for our neighbors. We've never advertised, don't have a website, and all our business is word of mouth. All I can say is, we have very happy customers.
Kelly: Besides your neighbors, who do you sell your produce to?
Larry: Different restaurants – Malibu Farm, Farmshop in Santa Monica, The Rose Café in Venice, and the 4 Seasons Hotel has been very supportive.
Kelly: What do you grow on your farm?
Larry: Strawberries, blueberries, blackberries, heirloom tomatoes, sweet corn, some pumpkins, specialty lettuces, squashes, watermelons, cantaloupes, and dry farmed melons. We grow 25 to 30 different items.
Kelly: What family members help you on your farm? What do they do?
Larry: My wife runs the farm stand and helps me load the trucks at night. My niece also helps with the farm stand. My kids don't live here right now; one's in college and my son is a Navy pilot. We organically farm 20 acres of land. We aren't certified organic because the paper work is just too much.
Kelly: Your favorite thing about farming?
Larry: Sitting on a tractor and watching the seedlings come.
Kelly: What pest do you have on your farm?
Larry: Ground squirrels. I have to trap them.
Kelly: As an organic farmer, has it been challenging trying to grow organically? What are some of the obstacles you have encountered?
Larry: Well, you grow less per acre but the quality is much higher. It is 500 to 600 percent more expensive to farm organically compared to commercial farming.
Kelly: Why do you grow organically?
Larry: First of all, our customers get something that was picked 2 hours ago instead of 2 weeks ago. If you buy a head of lettuce from the grocery store, it is probably at least 1½ weeks old. Apples are held for sometimes 6 months. Fresh vegetables need to be fresh. It is as simple as that. You can quote me on that one! We also grow different types of produce you wouldn't find in the grocery store. Commercial growers have to grow produce that can travel well, leaving out lots of different varieties.
Kelly: How did you fare after the fires?
Larry: It was tough for us. We didn't leave the farm because if we did we couldn't get back in. So, we stayed and were shut down for 2 months with no power or telephone. It was hard. We are so appreciative of our customers that came to our aid bringing things we needed. They brought us food, diesel for tractors, and gasoline for the generator.
Kelly: What produce will you be growing and selling in August and September?
Larry: Heirloom tomatoes, sweet corn melons, all kinds of lettuces, cauliflower and broccoli, carrots, all fresh picked and year-round blueberries, blackberries and strawberries.
Kelly: What is your favorite thing to grow?
Larry: Tomatoes and watermelons.
Kelly: What is your favorite garden tool?
Larry: My back is my best tool! A Planter Push for planting seeds in a row is handy. All tools and organic seed varieties can be purchased at Johnny's Seeds. www.johnnysseeds.com.
Kelly: What advice would you give a new gardener?
Larry: Just do it!
BERRIES
LARRY'S FAVORITE VARIETIES TO GROW • Strawberry – Albion strawberry
• Blueberry – Snow chaser – make sure you space them out.
• Blackberry- Prime Ark 45 – Very sweet without a bitter after taste.
LARRY'S GARDENING TIPS
• Blueberries – control the soil PH 4.0 or 5.
• To get rid of snails use Diatomaceous earth.
• Every winter cut back your berry plants. You only have to plant them once.
• Birds like blueberries so you could use bird netting, but I don't.
• Tomatoes: don't over water or fertilize too much
Lastly, I asked Larry, "Why farming… what keeps you going?" He explained, "Farming makes me feel good; that's why I do it. I enjoy watching the birds, the bugs and everything evolve. I just like working all year round." Then Larry cut our interview short apologizing, "Sorry, I've got to get back to the farm, we have lots of work to do!"
Who knows, maybe Larry needed to harvest some of his specialty strawberries for some world-renowned chef or the Malibu Inn. I'm just grateful that he carved out a bit of his day to share his story with you.
BTW, visit "Malibu Farm" on the weekend for brunch and try "Larry's berries coconut baked French toast." It's delicious! And don't forget to give Larry a call!
Stay healthy and connected to your food.