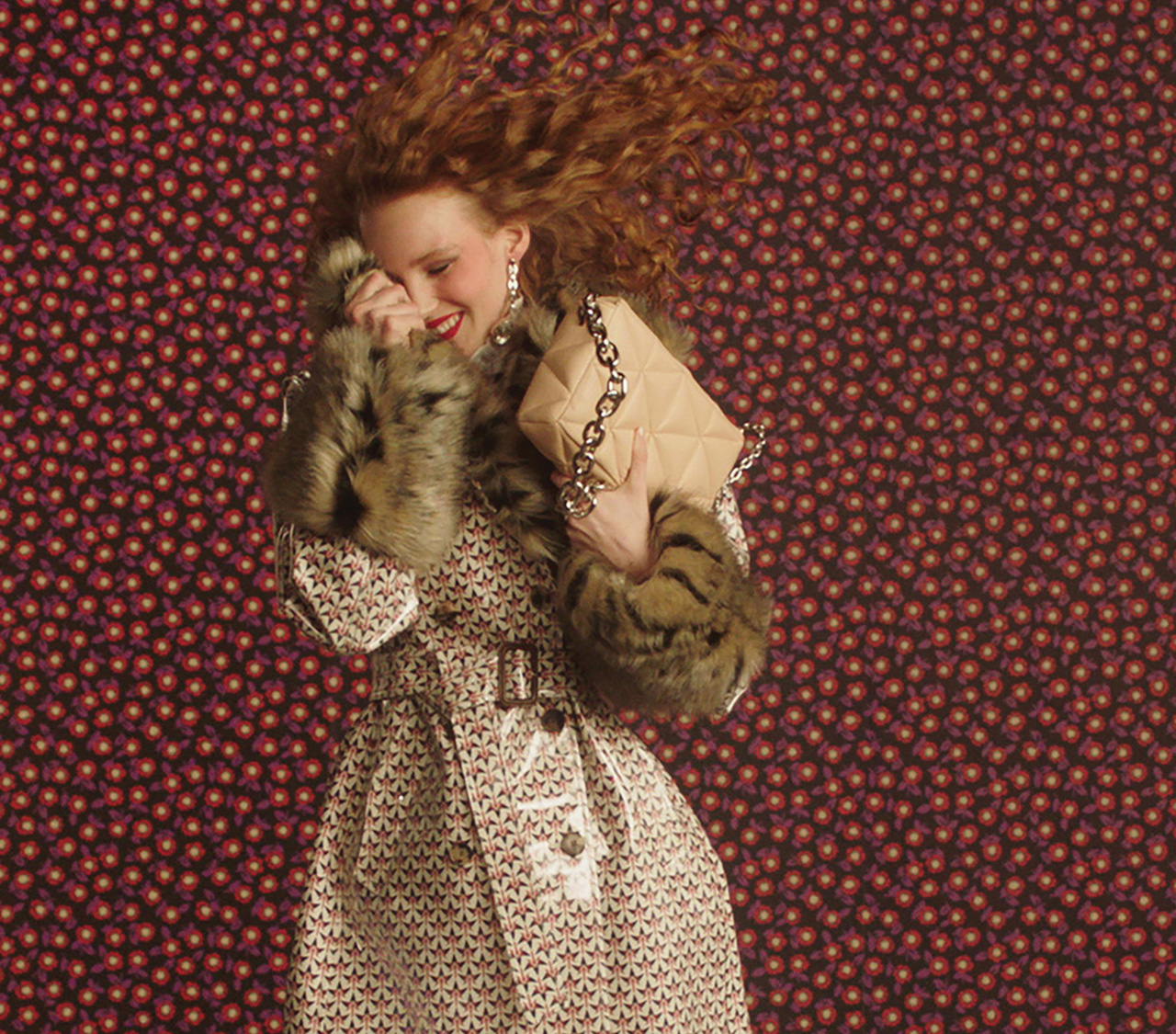 Alright, we get it. Things won't improve dramatically for us this year or the next; or anytime soon, at the global level, for that matter. It became clear that the mayhem we have so industriously created will stay with us for a while, if not as a punishment, at least as a cautionary tale. Meanwhile, at the individual level, we started to ask ourselves a few existential questions and took the opportunity offered by the past year to reconsider a culture of narcissism and excess that was running on overload for far too long.
Coming to terms with the idea that 'normal' isn't coming back (ever) wasn't an easy process at all, but it finally happened. Now, in designing how our comeback will look like, we need to sort out our lives first. Regardless of how challenging it may seem, we must decide what is essential and what is trivia, overcome the inertia of pandemic paralysis, and, as Voltaire so wisely advised a long time ago, start cultivating our own garden again. Wised up and more respectful of the ever-shifting world, we should take care of our own healing and growing, and make room for the world we've so thoroughly messed up so far – to heal and take care of itself. We can't control everything, that's true, but second chances and fresh starts we can. They are ours for the taking, only if we try.
Faithful mirror of societal change, fashion has been quick to learn the lesson of reinvention and so it infused the fall-winter season with a sense of joy and hope that is pristine. Over 230 collections created the perfect showcase for the key ways the pandemic has changed us and our relationship with what's next. We watched the shows from our laptop screens or smartphones – all creative, teeming with life, extroverted, and festive – and had a good time watching, suffused by a sudden desire to emerge from the indoor hibernation and dream again of the extraordinary outdoors. To sum it up, CGI and lack of live audiences be damned, the Fall-Winter 2021/2022 Collections demonstrated a streak of common sense and joie de vivre that was long overdue.
Naturally, our résumé of whatever we define as the new normal is laden with anxiety, hence we are torn in an ambivalent approach to the post-pandemic wardrobe – we desire to linger in the comfy hiding of the lockdown styles while we dream to dress up again and dare to live, all at once. Fortunately, the faint hum of the first falling leaves makes the code-switching not only tempting but also possible. There are only a few distinctive fashion trends, thank goodness, all witty, no-nonsense, functional, and easy to follow. In fact, ease is the flip side of elegance in the fall of 2021. In contrast to the past, both are integral, as women are done with sacrificing the former for the latter.
Present in almost all collections is leather, a style we never tire of, regardless of the time of year. We see it carried over from the previous season as a bourgeois vibe or a playful dress-up, in blouson jackets and cocooning capes, as an extreme all-over outfit, or with a punk-rock edge.
For plausible reasons, the swinging 1960s are coming back again, with a dreamy, futuristic twist this time. There may be several explanations for our fascination with the '60s, yet the one that rings true to me is the fact that the decade marked not only a revolutionary time in the history of the world, but also the beginning of the ending. In hindsight, it's clear that the 1960s brought an end worldwide to the last age of innocence. So it's only natural to look back to the decade's style every time we need to adjust the direction of our sails in the quest for hope and renaissance. This time, the nod to the 1960s is present in the sophisticated monochrome and pure variations, which are not only sexy but also the epitome of good taste. We get to wear jewel-encrusted tunics which peek from under color-blocked parkas and bombers, as well as simple '60s-ish dresses in A-line or sack shapes that are embroidered in graphic patterns and motifs.
Another staple of the 1960s époque revisited in the fall of 2021 is the headscarf, a go-to among political counterculture and experimental fashion movements, from geometric styles to bohemian looks. In the traditional Audrey Hepburn look, the headscarf is both fashionable and functional, the best solution to protect a fresh hairdo, or less glamorously, to hide a bad hair day. The '60s pleats are reconsidered as well, as an uplifting way to get dressed and go back to work, once the lockdowns are over and the corporate life is back on track. For office wear, the businesswoman's look is updated with tailored, pleated skirts.
A regular of the cold season, knitwear compliments a comfy yet elegant silhouette whatever the occasion or the moment of the day. Present not only in dresses, which come as long as you like, revealing the skin here and there but also in coats and parkas, in jackets, jumpsuits, and maxi-skirts.
Lilac color is the chromatic obsession of the season. Usually, purple is the culprit for the winter fashion statement, but now it engulfs everything in a watered-down nuance – from Chanel suits to Givenchy evening frocks, from Balmain cashmere coats to Miu-Miu quilted ski-salopettes.
One of the comfiest seasonal trends is the faux-fur extravaganza. Aware of the environmental troubles, conscious and respectful of the animal cause, brands are coming up with artificial furs that are both cozy and seemingly more realistic than fur itself. In full coats, bomber jackets, boots, accessories, cuffs, collars, or in clearly-defined leopard print coats, the faux-fur has volume and presence. Its texture is hyper-tactile in that mesmeric way that the brain wants to reach out and touch it. It makes you feel protected and empowered at the same time. And faux-fur accessories have a palpable quality about them that makes them memorable and Insta-worthy.
Silver all over is another trademark of the upcoming cold season. In the difficult transition from the indoor suspended animation to the outdoor adventure, we anticipate, as much as we crave, a party-buzz, a festive air with dreaming big at the center core. Evening dresses come out of the closet, and a cloudburst of silver is shaking up fashion, with strength and character. Enough with the pandemic anxiety; we want to see again the possibility, the choice, and all that jazz.
On the other hand, we admit we dress for self-protection now, for the trauma we've been through is far from being healed. That's why the ski chic is another of this season's fetishes, reinterpreted with an urban twist and complete with quilted clothes and comfy jumpsuits, parkas, puffers, and even balaclavas. The ski-inspired wardrobe is the most obvious transition from indoor to outdoor dressing you could imagine. More accurately, designers offer a type of alpine lingerie, in a chic layering of lingerie and skiwear, completed by mittens, mitten-style sleeves, and mountain boots fit for a faux-fur Bigfoot.
The essence of this indoor-outdoor wild combination is a mixture of softness, fragility, and feminine badassness – think hefty tweed coats, understated peacoats, quilted capes in neutral shades, or giant après-ski coats that are left in the coatroom with a sensual shrug off, only to reveal a skimpy little chiffon number underneath, delicate frocks of the gilded lamé sort, with trembling sequins and layers of fringing at the hem. The ski spirit is also present in the Norwegian sweaters, quilted salopettes, voluminous puffers, and ski pants worn with short-cropped jackets.
Patterns exude geometric styles, diamond print, and patchwork, in a free-for-all display of mixing and matching. Accessories are often esoteric, the object of social media peers' envy – shoes, bags, jewelry, touch-ups that aren't traditionally pleasing to the eye; a little awkward, maybe, quite subversive, oddly personalized, or ugly-cool. Their coolness, however, is avant-garde social media insight – if you know, you know. TikTok validation ups the ante for connoisseurs.
So. Fall is here, no matter how way-too-fast it seems to us. We are already looking towards this year's conclusion. How strange is that? How unfair? We feel we haven't lived it at all. Most of the days just slipped past us, they simply vanished while we sat there paralyzed with fear of the unknown, heartbroken and lonely.
We can't help but wonder whether there are any glamorous nights out in our Holiday cards this year, as we used to enjoy in the Before Times. Will the end-of-year traditional celebrations be possible at all? Rhinestones, feathers, and sequins lit up the world's catwalks, reminding us to dream of the festivities to come. How right the poet is … 'hope is the thing with feathers that perches in the soul, and sings the tune without the words, and never stops at all.'
But will we get a reprieve? I truly don't know. They say all human wisdom is summed up in two words: wait and hope. We've waited enough already. It's high time we acted on hope.