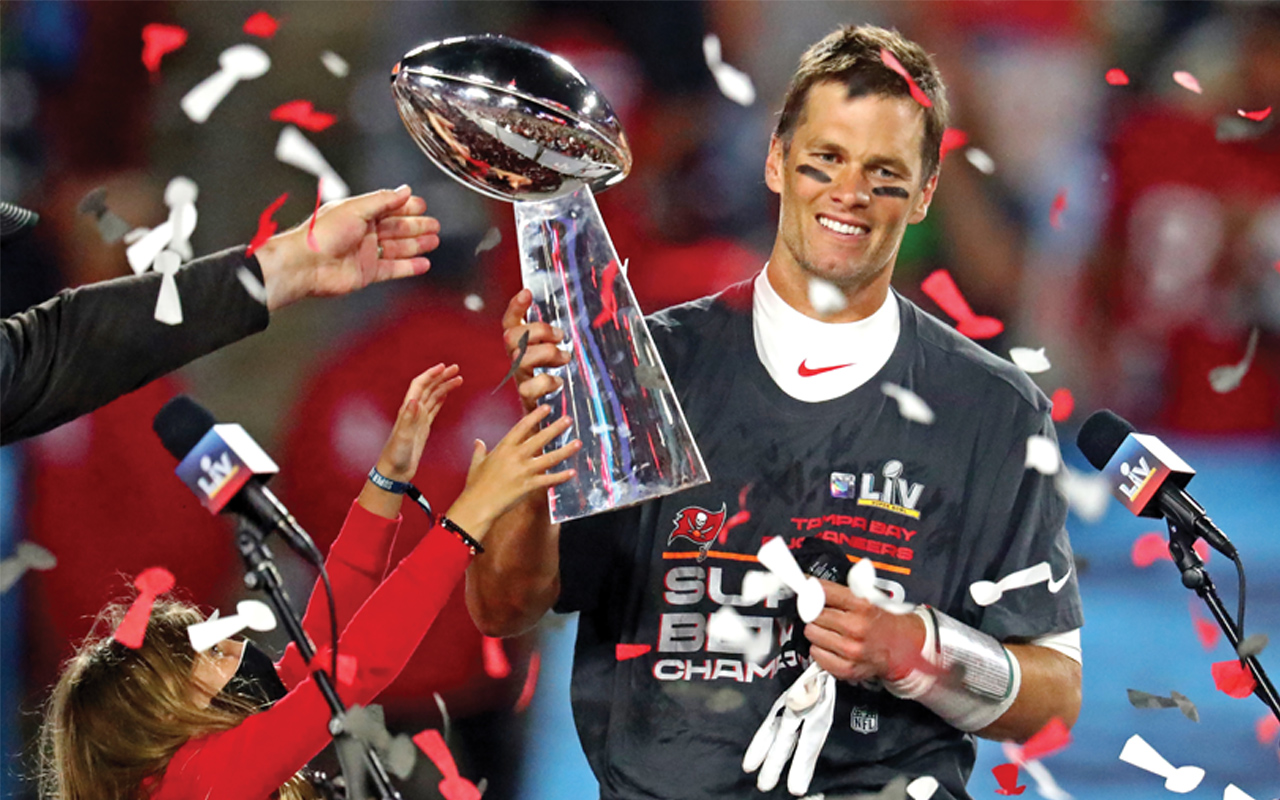 Tom Brady has proved his greatness in every move he's ever made in his illustrious football career. After winning six Super Bowls and establishing himself as one of the greatest quarterbacks in NFL history, the then 42-year-old felt like he had unfinished business, and he could only address it by leaving the New England Patriots. Brady wrote about his move to the Tampa Bay Buccaneers,
"Right now, I have things to prove to myself. The only way is through. If I don't go for it, I'll never know what I could have accomplished. Wanting to do something is different from actually doing it. If I stood at the bottom of a mountain, and told myself I could scale the highest peak, but then didn't do anything about it, what's the point of that?"
Despite the skeptical comments about the wisdom of Brady's decision, he trusted his instincts enough to "go for it," and took the Tampa Bay Buccaneers to a victorious 31-9 trouncing of Patrick Mahomes and the Kansas City Chiefs. It was Brady's record seventh Super Bowl win.
Now 43, the invincible quarterback with the golden touch has silenced even his critics.
The Brady phenomenon all began on a Sunday afternoon – 20 years ago. The New England Patriot's then quarterback, Drew Bledsoe, suffered a brutal blow from New York Jets linebacker, Mo Lewis. His replacement onto the field was the young Tom Brady – and so began the launch of football's greatest career.
Experts have analyzed Brady's value, and they attribute the Buccanneer's Super Bowl 55 victory – from a season opening loss to seven straight wins – to their new quarterback's devotion to detail. They describe his grip and focus on the game in superlatives.Each team has 12 to 24 balls groomed to the specifications of their quarterback that can be used during games, as many as a dozen each half.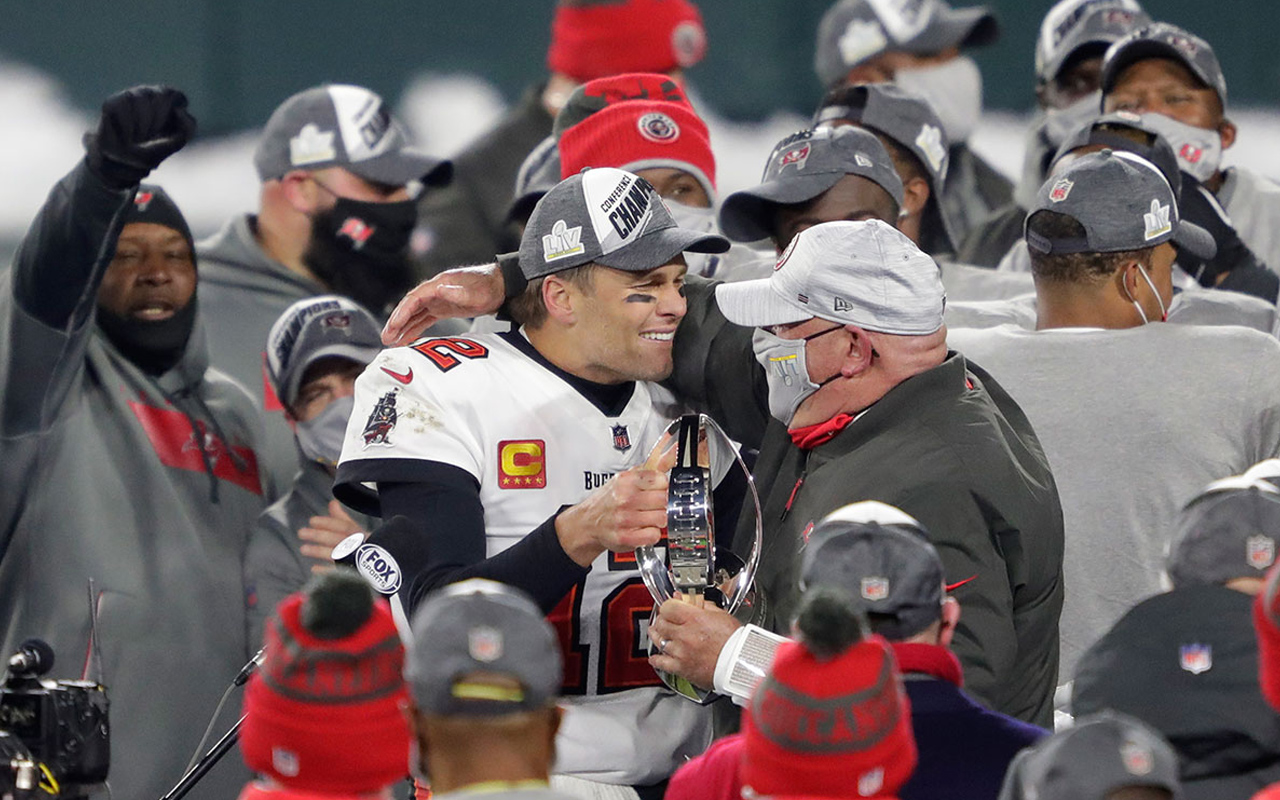 "The belief he gave to this organization that it could be done," Arians said. "It only took one man."
Bucs quarterbacks coach, Clyde Christensen (who coached Peyton Manning and Andrew Luck) recalls his first meeting at Brady's mansion – months before the first kickoff.
"I watched him take our equipment guy through the process. He said, 'Here's how we prepare the footballs. Here's the brushes we use. Here's the brush we use if it's going to be warm. Here's the brush we use if it's going to be cold. Here's the fluids that work good in humidity. Here's one I found on Amazon that for some reason makes the ball real nice and tacky.' He had this whole laboratory where he works on the footballs."
"In New England, I'd set these out in the snow and see how they react," Brady told Christensen. "Coming to Tampa, I have to set these out in the humidity and see how they do in the rain."
That attention to detail is evident in every facet of Brady's life. His diet is scientifically geared to give his body the best fighting chance, and his training methods enhance his durability.
Shortly after Tampa Bay beat the Green Bay Packers 31-26 to win the NFC Championship Game at Lambeau Field, coach Bruce Arians summed up what Brady has meant to their organization after just one season.
"The belief he gave to this organization that it could be done," Arians said. "It only took one man."
The man who won his seventh ring and his fifth Super Bowl MVP was the crucial glue around which everything swirled almost perfectly. Brady challenged Tyrann Mathieu with a kind of last-day-on-earth intensity. No question, the Bucs' defense was all over Patrick Mahomes – containing him successfully.
The combination of Brady's determination to "go for it" aligned with Buccaneer's coach, Bruce Arians' philosophy – perfectly. Collectively, the coach, quarterback and team agreed to play with the riskiest options in order to achieve the biggest rewards. It was a game plan of throwing the ball deeply at the end of the first half – and then playing like their lives depended on the outcome. For a season that began with trepidation, nothing could have tasted sweeter than the celebratory end result of a Super Bowl win at home – and the coveted Lombardi trophy.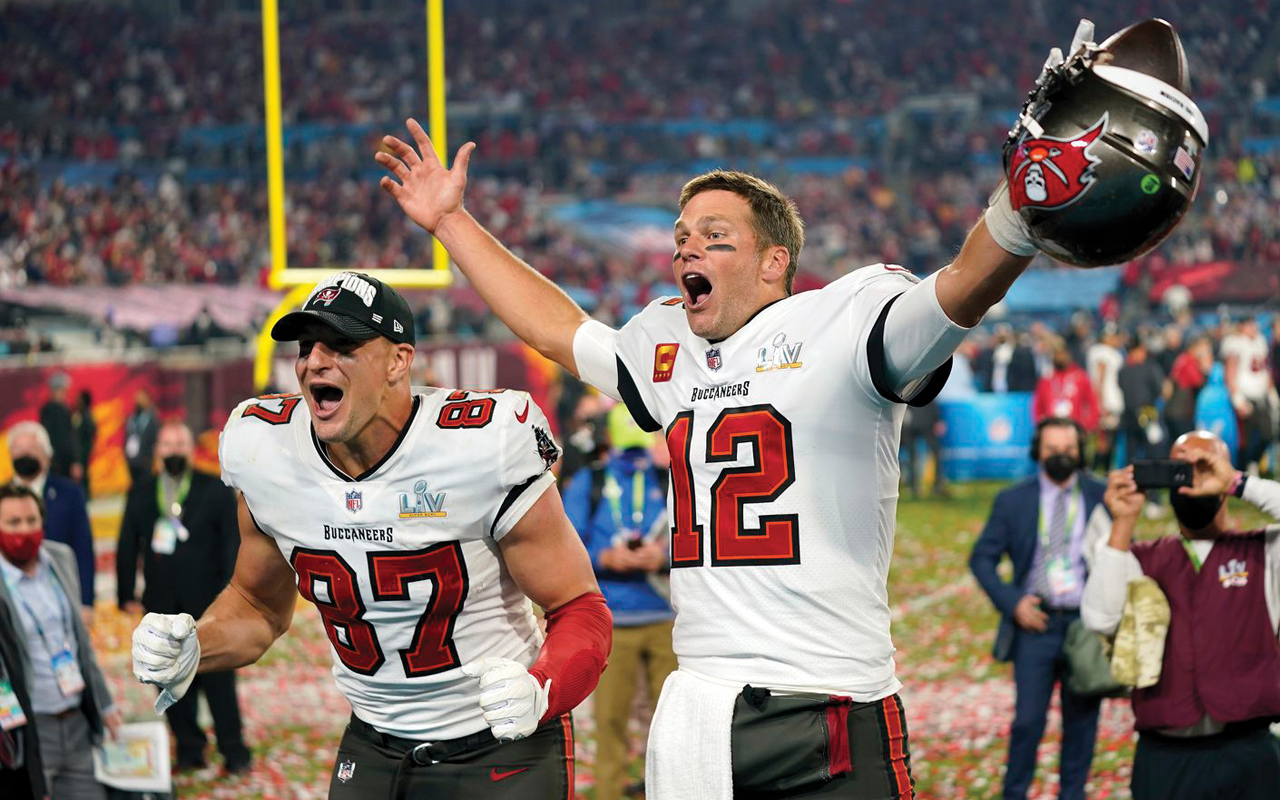 Despite New England Patriots' Bill Belichick going on record in 2018 saying that Brady "isn't a great natural athlete," after the latest Super Bowl, there can be no denying that he is a football tactical genius – and football geniuses can work anywhere. 2020 going into 2021 proved the power of the quarterback-engineered Superteam.
Others have weighed in – saying that Brady changed the NFL – and the NFL changed in ways that helped to extend his greatness. During Brady's career, football's rules changed to safeguard players like him. As Brady rewrote football's record book, the league rewrote football's rulebook to protect its players—and particularly its quarterbacks.
Beyond the field, a person's character matters – hugely. The courteous banter in April 2021 on Twitter between Tom Brady, Kansas City Royals catcher Salvador Perez, and former Royals and current Tampa Bay Rays outfielder, Brett Phillips, was another notch on great athletes' belts. In summary, a friendly wager had been made earlier in the year between the athletes where if the Bucs won the Super Bowl, Salvador Perez would wear a Tom Brady jersey. The back-and-forth humorous exchanges between Patrick Mahomes, Tom Brady and Salvador Perez was testimony to the mutual respect that they all hold for each other.
43-year-old Brady has been a starting quarterback for 19 NFL seasons, and his Super Bowl résumé is far greater than any other player in NFL history.
Acknowledgments: Tampabay.com/sports; MLB.com; profootballtalk.com