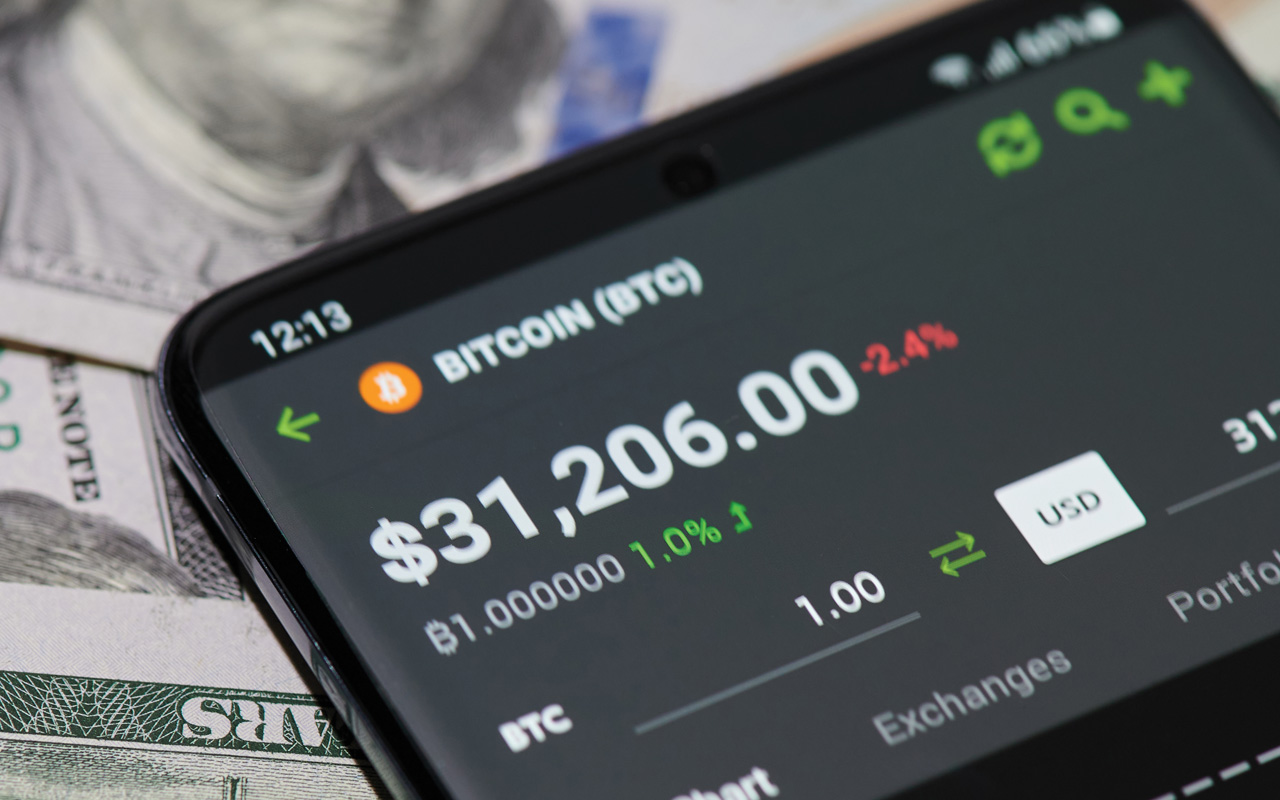 As the world continues to change and adapt to the new methods of making, moving, and spending money, it has become apparent that a shift in strategy is taking place. From crypto currencies to artificial intelligence, a new wave of operating & transferring money abounds. With so many new trends, it is hard to know what is sound. But without a doubt, Financial Technology Is The Future.
Financial technology or "FinTech" is the technology and innovation that aims to compete with traditional financial methods in the delivery of financial services.[1][2][3] It is an emerging industry that uses technology to improve activities in finance.[4] The use of smartphones for mobile banking, investing, borrowing services,[5] and cryptocurrency are examples of technologies aiming to make financial services more accessible to the general public.
Fintech now describes a variety of financial activities, such as money transfers, depositing a check with your smartphone, bypassing a bank branch to apply for credit, raising money for a business startup, or managing your investments, generally without the assistance of a person.[6] Financial technology has been used to automate investments, insurance, trading, banking services and risk management.[7]
Types Of Financial Technology
• Artificial Intelligence & Machine Learning
• Robotic Process Automation (RPA)
• Cybersecurity
• Cryptocurrency & Blockchain technology
• Smart contracts
• Open banking
• Insurtech
• Regtech
• Robo-advisors
• Chatbots
• Peer-to-Peer Lending
The Future
A subset of fintech companies that focus on the insurance industry are collectively known as insurtech.[8] According to EY's 2017 Fintech Adoption Index, one-third of consumers utilize at least two or more fintech services and those consumers are also increasingly aware of fintech as a part of their daily lives.[9] Fintech can also be considered "any innovative ideas that improve financial service processes by proposing technology solutions according to different business situations, while the ideas could also lead to new business models or even new businesses.[10]
Finance is seen as one of the industry's most vulnerable to disruption by software because financial services, much like publishing, are made of information rather than concrete goods. In particular, blockchains have the potential to reduce the cost of transacting in a financial system.[11] In 2021, one in every five dollars invested by venture capital has gone into fintech.[12] Global investment in financial technology increased more than 2,200% from $930 million in 2008 to more than $22 billion in 2015.[13] Fintech companies in the United States raised $12.4 billion in 2018, a 43% increase over 2017.[14]
Financial Technology Is The Future. At Ironcrest Capital Management, we strive to make sure that everyone we work with has a strong understanding of their investments. Having a good approach and focus on the most important factors before investing is key. Let us help you make the right decisions. If your current investing approach isn't working, reach out to us so we can help.
Copyright © 2020 Ironcrest Capital Management – All Rights Reserved. Ray DiBartolomeo is President & Chief Compliance Officer at Ironcrest Capital Management LLC. Ironcrest Capital Management LLC is a Registered Investment Adviser. Advisory services are only offered to clients or prospective clients where Ironcrest Capital Management LLC and its representatives are properly licensed or exempt from licensure. This piece is solely for informational purposes and may not be a complete description of financial planning services offered. If you have questions about our services or the content discussed herein, please contact us. Past performance is no guarantee of future returns. Investing involves risk and possible loss of principal capital. No advice may be rendered by Ironcrest Capital Management LLC unless a client service agreement is in place.
1. Infinite Financial Intermediation, 50 Wake Forest Law Review 643 (2015) 2. Van Loo, Rory (February 1, 2018). "Making Innovation More Competitive: The Case of Fintech". UCLA Law Review. 65 (1): 232. 3. Chen, Chiu-Chin; Liao, Chia-Chun (September 15, 2021). Research on the development of Fintech combined with AIoT. IEEE. doi:10.1109/icce-tw52618.2021.9602952. "Fintech is an industry that uses a series of technological innovations such as cloud computing and big data to allow technology to serve finance and greatly improve financial efficiency." 4. Schüffel, Patrick (2016). Taming the Beast: A Scientific Definition of Fintech. Journal of Innovation Management. pp. 32–54. 5. Sanicola, Lenny (February 13, 2017). "What is FinTech?". Huffington Post. Retrieved August 20, 2017. 6. Tala. "Radical Trust." https://tala.co/about/ Accessed July 29, 2020. 7. "Vietnam closes in on Singapore as fintech funding booms". Nikkei Asian Review. Retrieved December 4, 2019. 8. "Insurtech startups are leveraging rapid growth to raise big money". TechCrunch. April 20, 2021. Retrieved October 13, 2021. 9. "EY FinTech Adoption Index 2017," https://assets.ey.com/content/dam/ey-sites/ey-com/en_gl/topics/banking-and-capital-markets/ey-global-fintech-adoption-index.pdf Page 3. Accessed July 29, 2020 10. Lieber, Ron (April 11, 2014). "Financial Advice for People Who Aren't Rich". The New York Times. 11. Tasca, Paolo; Tomaso Aste; Loriana Pelizzon; Nicolas Perony (2016). Banking Beyond Banks and Money: A Guide to Banking Services in the Twenty-First Century. Springer. p. 215. ISBN 9783319424484. Retrieved November 16, 2016. 12. "Old Laws, New Models". Taylor Wessing. October 2014. 13. "Global Fintech Investment Growth Continues in 2016" (PDF). Accenture. 2017. Retrieved January 15, 2018. 14. Kauflin, Jeff. "The 11 Biggest Fintech Companies In America 2019". Forbes. Retrieved February 15, 2019.