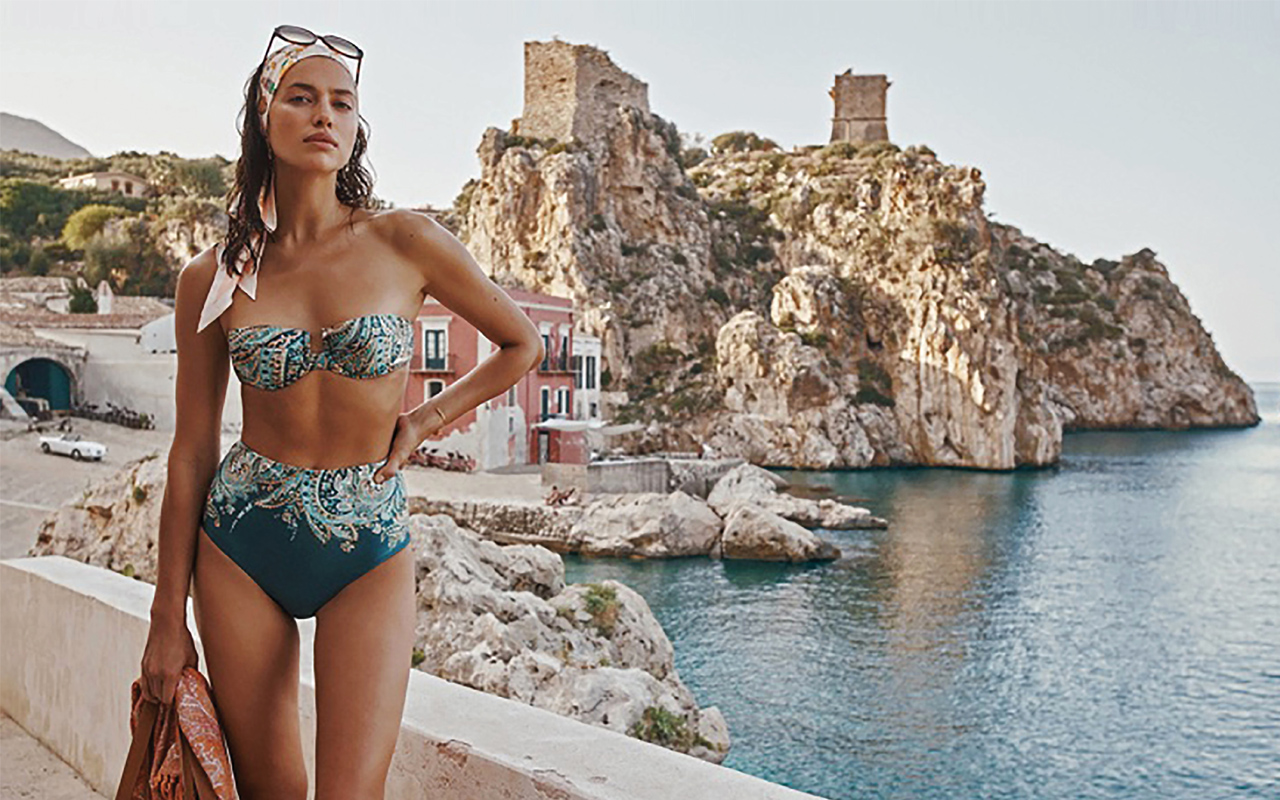 I lived last summer with a claw of apprehension tearing through my each and every joy. In retrospect, the whole year went the same way – with few and far between good moments, inherently tainted, yet to go through my favorite season like that hurt me the most. My usual coping mechanism is to take setbacks in stride and with a healthy dose of humor, but after a year of doomsday after doomsday scenario, I found myself oscillating between a wise-guru attitude and sheer childish rebellion. One morning, on one of those days, I woke up with the realization that if I can't do much about the scarcity of joy in my life, for now, I can do something about its tainting. I opened wide the estival drawers of my mind, in search of the feeling that pervaded me at each summer onset: a candid and buoyant expectation. And the key step I took was to reconsider the seasonal vocabulary, severely altered by last year's events, certain that I should start with redeeming my favorite words first.
I don't recall exactly the moment when those words have had their connotation changed 180 degrees. Take waves for example. All my life, when I said 'waves' I pictured vacation, happy times, serenity, freedom, sun, salt, laughter, adventure, and chance. Ride a wave, catch a wave, wave of the future, on the crest of the wave. I wonder when did that morph into the waves of hatred, anxiety, disapproval; the waves of protests and riots, of killings, of crimes. And recently, into successive, relentless waves of the pandemic. Question is, can a newly-chosen mindset provide the redemption our favorite words so clearly need? My ladies, I think in the upcoming season, we have a fair shot at doing just that.
So, if this summer you have the chance to swim in the ocean, dive into a lake, lie on a Mediterranean beach, by your poolside, or even on a rooftop, please think of waves the old-fashioned way and let the nostalgic vacation memories uplift your mood. Enjoy every minute of bathing in the sun and don't feel any guilt for (un)dressing to the nines for the occasion – gorgeous swimwear was designed for the hot season, especially for you.
In 2021, our treasured swimwear trends are getting a much-needed makeover, featuring collections of bikinis and one-pieces meant to make us feel sexy and confident without all the digging and prodding of the traditional swimwear – wearable swimsuits made for real women. Naturally, as we spent most of last year isolated at home in our cozy loungewear, swim in 2021 will also reflect the same sentiment of finding comfort in what we wear. We get to pick from sustainable swimsuits made of soft-to-touch comforting fabrics, athletic-inspired structured silhouettes and clean lines, size-inclusive styles that put our curves on display and treat kindly the pounds we packed on in lockdowns, or stand-out womanly swimwear that caters to a wide range of bust sizes and hugs the body in all the right places.
The 2021's summer styles are light and bright, with ethereal ruffle necklines and flounce waist detailing that injects femininity into swimwear in just about every style and print. A wave of good-humored nostalgia explains the designers' persistent devotion to bold swim styles that have a touch of retro to them. We see again the retro-inspired silhouettes that dominated the last few seasons with their square neckline one-pieces, bandeau bikinis, high-waisted and high-cut briefs, to which new retro mood-boosting prints and color-combinations are being added this season.
As it is for dresses, the 'little black' bikini is the beach and poolside equivalent of sophistication and effortless cool, with a major focus this summer on a high-waisted silhouette. Yet in the wide range of vibrant and playful pieces on display, what's refreshingly shocking is the barely-there bikini trend on the rise, in styles so minimal that they seem to be just mere optical illusions.
It starts with the basic triangle bikini, perfectly designed in bright colors and eccentric prints, and it goes on with the barely-there Brazilian – the '80s cheeky high-hip style; the 'floss' bikinis with super-thin straps that are great if you're trying to minimize your tan lines, but offer very little (if any at all) in terms of support or coverage; the loincloth bikini, featuring ruched or scrunched-up material designed to shield the nitty-gritty without much success at doing it; the ultra-high-cut swimsuits that give a nod to retro style, but bare in the process a lot of skin above the hips, the coolest choice for our bravest; the self-explanatory thong bikini; and the clear straps – transparent and see-through straps that create the mirage that nothing is there. All these new daring bikini trends are gaining steam, and they are no longer only popular with celebrities and other leaders of the fashion pack – they are everywhere.
For those who like to keep it undercover, the seasonal silhouette gets all the help and attention needed from a few sculpturing tweaks: the underwire bra-top gets an uplift with a sculpted number, which offers the same lift, but with a more go-ahead look; body-hugging asymmetrical cuts are taking it to a whole new level, accentuating the curves of the body into a bouncing outline; the side cut-outs make way for the keyhole cut-outs, strategically placed on the body for an extremely flattering outcome.
As for prints, it's clear that the animal print is going nowhere. However, it is freshened and upgraded to a refined look – think of a more minimal iteration of your favorite prints and of animal motifs that will once again take the lead this swimwear season. Used as a 'neutral' print, the cheetah and tiger prints may be safely and elegantly paired with printed caftans and bright warm-weather accessories.
Also here to stay are pretty, soft pastels. Flattering on all skin tones, a neutral pastel color palette remains timeless and pairs perfectly with the rest of our wardrobe. The retro vibe is conveyed through boho chic paisley prints, eco-friendly tie-dye prints, polka dots, florals, and stripes.
As said, this season is all about feeling good in what we wear, about softness in textures, as well as about investing wisely in pieces that are classic and multi-use in our clothing. Tops that can be worn as undergarments and layering pieces beyond just swimwear use are paired with airy coverups, kaftans, button-up shirts, and smocked dresses in which to lounge around lazily by the poolside. Ruched one-pieces can easily play double-duty as a bodysuit alongside spring's wide-leg trousers, denim shorts, or long gypsy skirts.
As thirsty as we are for the old-times' unhampered exposure outdoors and all that coveted summer breeze, 2021 announces to be the year of over-accessorizing, hats included front and center. Not surprising after being stuck inside for over a year that fashionistas are itching to show off every new thing they bought compulsively in quarantine, and hats are no exception. Bucket hats and visors, Safari hats, and shields are essential this summer. Retro styles pair flawlessly with wide brim boaters, dramatically oversized straw hats, floppy brim floral numbers, or the '70s head wrap. Not really a hat, the silky printed hair scarf is the perfect way to look chic while nonchalantly masking a quite shitty hair day. And once hats are off, a tousled hairdo and a sun-kissed makeup look are the assets of a picture-perfect photo.
That begs the question of whether this picture will show us as we really are this summer. Is it even possible to capture in a blink of a camera what we've been through and what it did to us? I'd like to know, once the sunglasses are pushed up on top of the headscarf, if our eyes sparkle with defiance or just tell an unspoken tale of defeat. I can't help but wonder if the snapshots of our lives, taken into the unsurfable waves of 2021, will ever be considered iconic images of these times or will remain just our memories and our stories of redemption – faded into irrelevance over time, forgiven and forgotten.
As for me, I know that last year's footprints will never disappear from the archaeology of my soul. They bear witness to the ugly truth of growing pains I could have done very well without. But I refuse to demonize the waves anymore for all those traces that cannot be erased. When I think of waves, I want to see again with the blue eyes of my mind the waves of hope, the waves of joy, the waves of change. I wait for this summer's waves to crush with whooshing gentleness at the shore of my heart, leaving behind only their whitey foam like the touch of an angel. I wait, as the poet says, for the waves of the sea to help me get back to me. I wait for the waves to come and go almost silently, soothing, healing, leaving behind nothing else but clean sand, clean slate.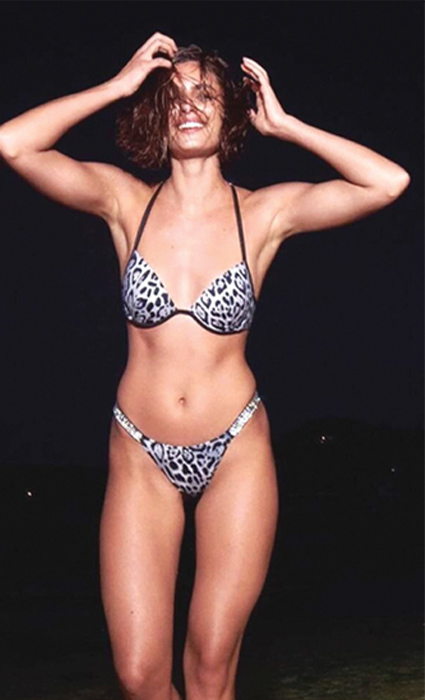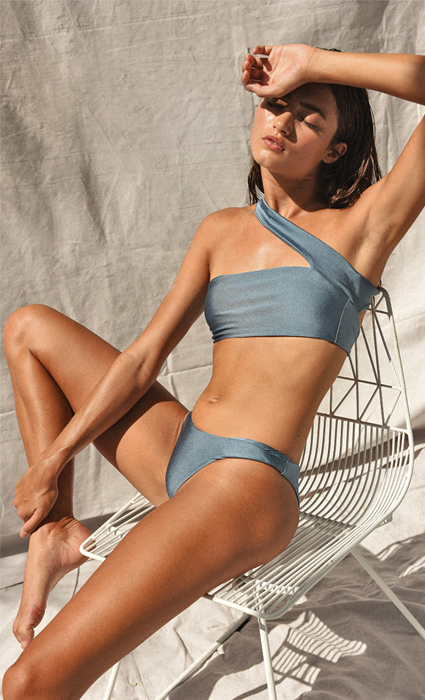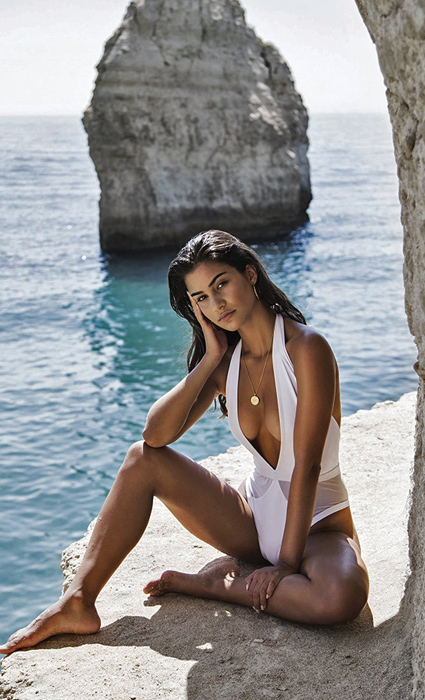 As for me, I know that last year's footprints will never disappear from the archaeology of my soul. They bear witness to the ugly truth of growing pains I could have done very well without.