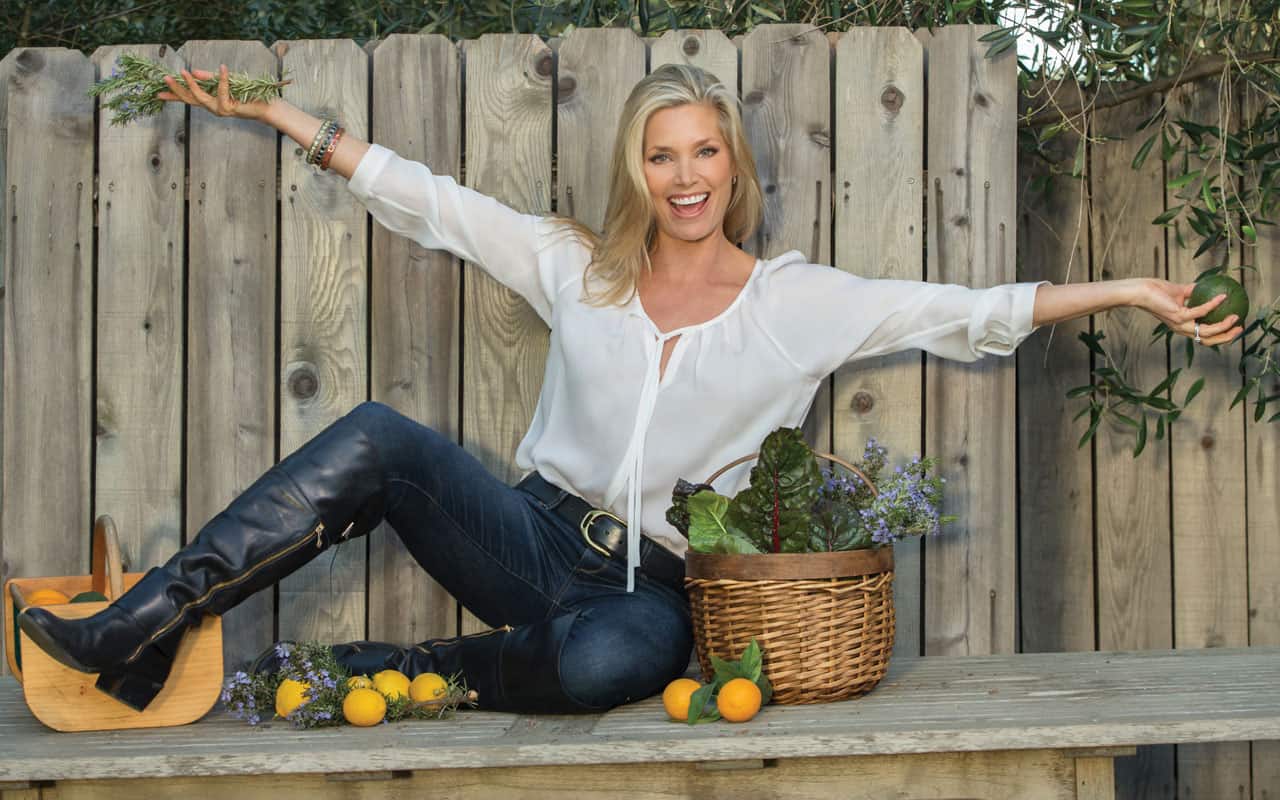 Wreaths are made to celebrate the cycles of nature and life. They adorn walls, doors or fireplace mantles; spruce up dining tables; and make the perfect gift for someone special. Create holiday décor with your outdoors! Identify what greenery, herbs and fruit you have growing in your backyard, and make a homemade, homegrown wreath this holiday season. It is easier than you think!
Depending on the wreath you make, you will need a few things to make your project easy and fun.
MATERIALS & USE
• Wreath Base – try making your own with grapevine twigs.
• Flower binding wire or paper-covered wire – for attaching the hearty evergreen foliage to the base.
• 20 gage, 12" florist wire – used for attaching pinecones, dried fruit to wreath.
• Garden pruners – to cut foliage and elements for the wreath
• Glue Gun – needed to hot glue spices, leaves, dried flowers etc. if needed.
• Fishing wire – to hang your wreath.
• Wire cutters
• Scissors
• Ribbon
• Gloves
EVERGREEN FOLIAGE
First you will need to collect a mixture of hearty evergreen branches that can last outside of water, from your backyard or local florist.
Use traditional conifers such as:
• Redwood
• Cedar
• Monterey cypress
• Juniper
• Pine
• Douglas fir
Choose different colors & textures of foliage like:
• Eucalyptus – long and slender or oval-shaped leaves with a shade of green that is richer and bluer in tone than sage.
• Acacia – an evergreen plant species with unique fern-like leaves. The leaves can be dark green to silvery gray/blue gray depending on the variety.
• Asparagus fern – Its leaves are bright-green feathery flattened sprays, just like a real fern plant.
• Cone bush – are grown for their cone-like inflorescence which form at branch tips and make stellar, long-lasting cut flowers with brightly colored petals.
• Toyon, California Holly – California-native evergreen shrub with bright red berries that scream holiday!
• Magnolia – have a lovely copper color on the backs of their dark green, waxy leaves.
Look for a really good mix between the sizes and shapes of the leaves.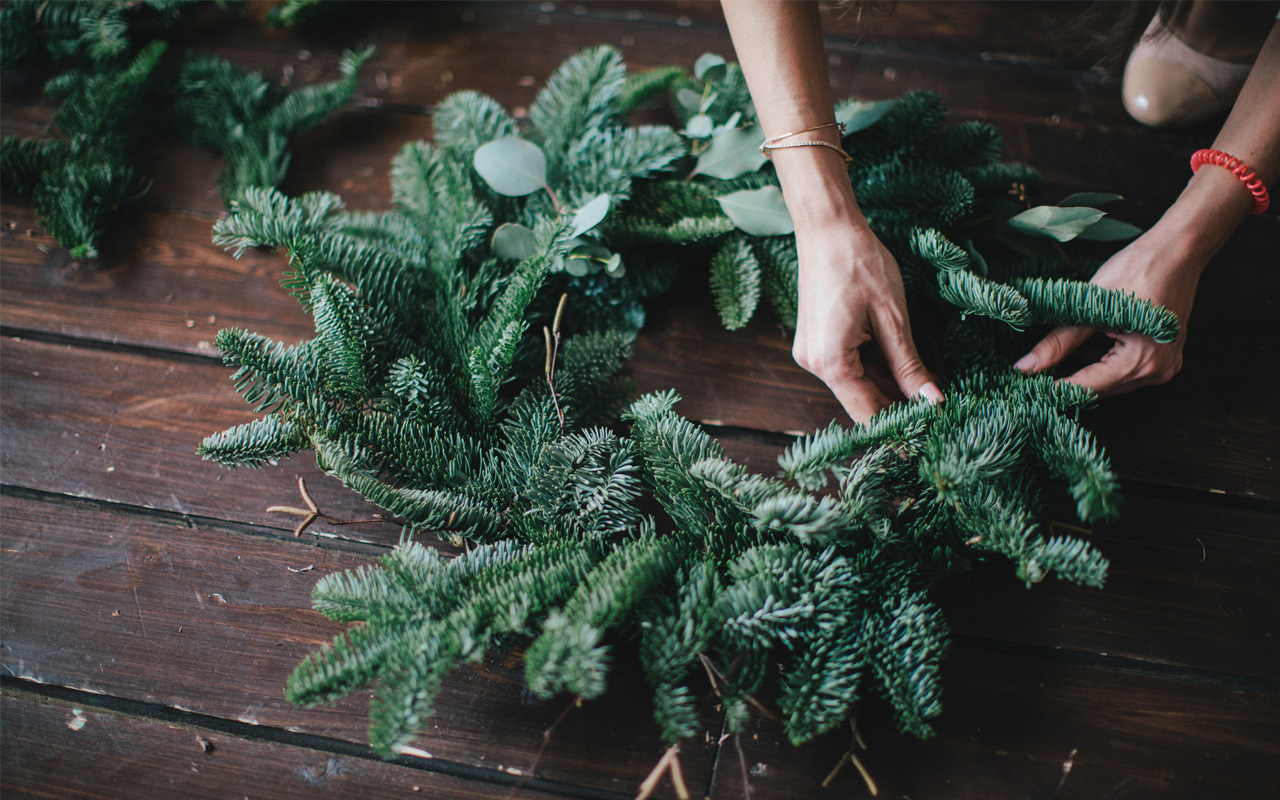 HERBS
Accent your wreath with herbs like rosemary, nutmeg, lavender, sage, star anise, cinnamon sticks, scented geraniums, sweet bay leaves and the curry plant. Herbs add interest and an aroma to boot.
DRIED FRUIT & FLOWERS
Dry citrus whole, cut into wedges or sliced. Dry citrus using a dehydrator or in an oven set at a low temperature. You can choose a variety of citrus when making a dried fruit wreath including quince, grapefruit, oranges, lemons, and limes. For a soft romantic touch to your wreath, try adding dried flowers like hydrangeas or roses.
PINECONES
Pinecones remind most people of the winter holidays, so why not incorporate them into your wreath? Spray paint them gold, silver or white, or just leave them à la natural.
Threading a Pinecone:
Thread a 20 gage, 12" florist wire, in between the petals close to the bottom of the pinecone. Leave one side of the wire extending about an inch, the rest of the wire sticking will stick out the other side. Wind the longer side of the wire in and out of the petals of the pinecone. Once the ends of the wire meet each other at the base, twist twice and you are ready to attach your pinecone to the wreath.
CREATING YOUR WREATH
Start with the flat evergreen leaves and build out from there.
Prune the plants into usable sizes. Depending on how you want the wreath to look, I recommend stems or branches of 6–10 inches.
BUNDLE
Bundle the cut pieces of foliage and herbs into mini arrangements using floral wire.
Use smaller pieces for the inner circle making sure not to cover the wreath's center and use the larger pieces for the outer part of the wreath, forming a lopsided fan.
Make sure every section is beautifully covered when attaching each bundle to the base. Be generous when making them, using about 8 to 10 stems.
Make sure you mix up the bundles with a variety of stems so they are not all exactly the same.
Trim the stem bottoms of your bundles before attaching.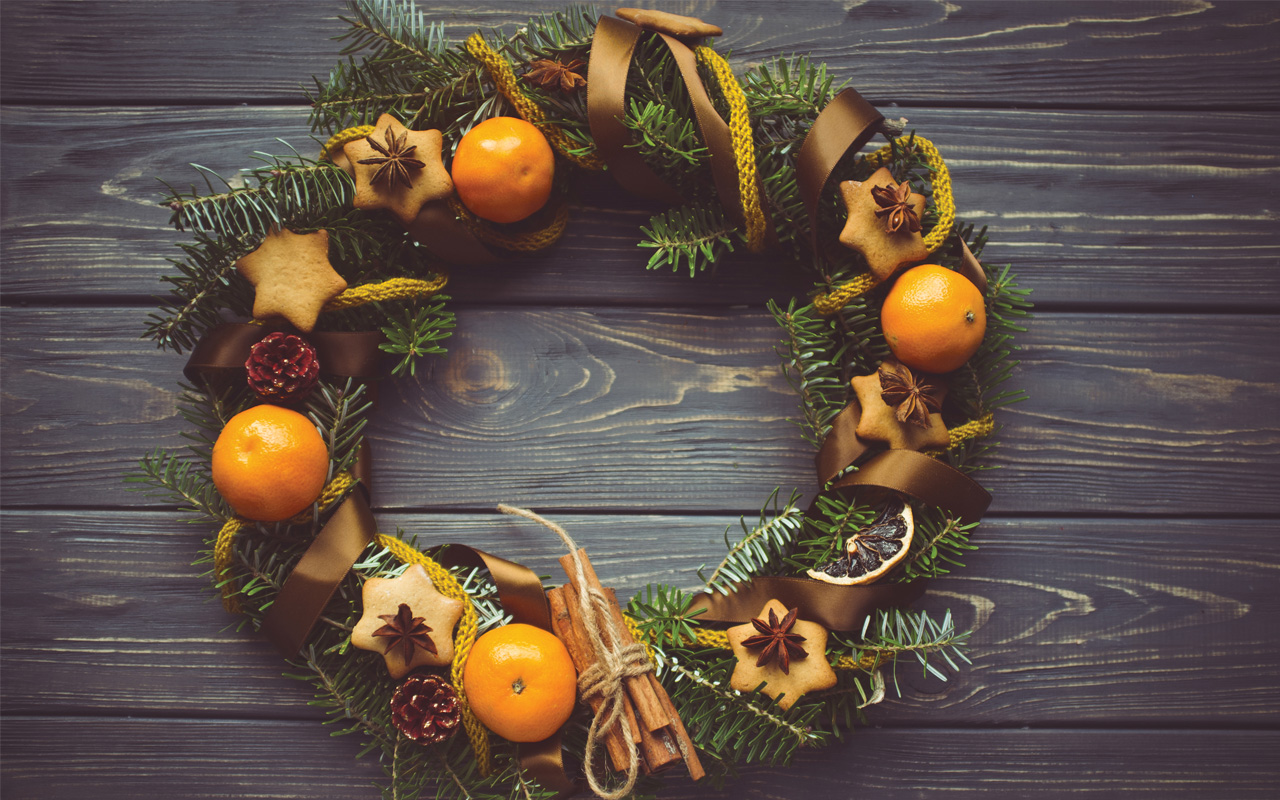 ATTACH
Place the bunch on the base wrapping tightly with the flower binding wire at least 2 times. Don't cut the wire. Don't be afraid to pull the wire tight around your bunches. You need enough tension so the bundles won't slip. Continue to add your bundles using the wire continuously.
Position the smaller part of the bundle on the inner part of the frame. The longer section should fan out beautifully away from the inside of your wreath.
Continue to wire the plants on, overlapping slightly with each new bundle about four inches down from the last covering where the last bundle was attached.
Make sure when you are at your last section that you don't accidentally tie down the leaves of the first section. Push the last bunch's stems underneath the first bunch, to make the wreath have a seamless feel throughout. You shouldn't be able to tell where it started or ended. Use small pieces of foliage to cover the wreath form if any sections show.
Then turn the wreath over and cut the wire, leaving about 9 inches of wire. Then weave the extra wire through the vine base pulling it tight a couple of times and tying a few knots at the end. Leave a little wire in case your wreath starts to loosen. Tuck the extra wire into the base.
ACCENT YOUR WREATH
Use rose hips, holly, cinnamon sticks, dried fruit, star anise, liquid amber seed pods, pine cones, leafless branches or whatever you can find. Tie burlap or grosgrain ribbons to add that finishing touch. Be creative!
There is nothing like a homemade wreath to cheer up this season! Create your own holiday wreath using common Californian native plants that are right in your backyard. Decorate your home or give them away as gifts! Trust me, a homegrown, homemade wreath will make anyone's holiday better!
Hoping your holidays are filled with love, family and happiness,
Kelly Emberg, the model gardener
For more gardening tips, follow me on Facebook, Instagram, YouTube & Twitter.
www.kellyemberg.com