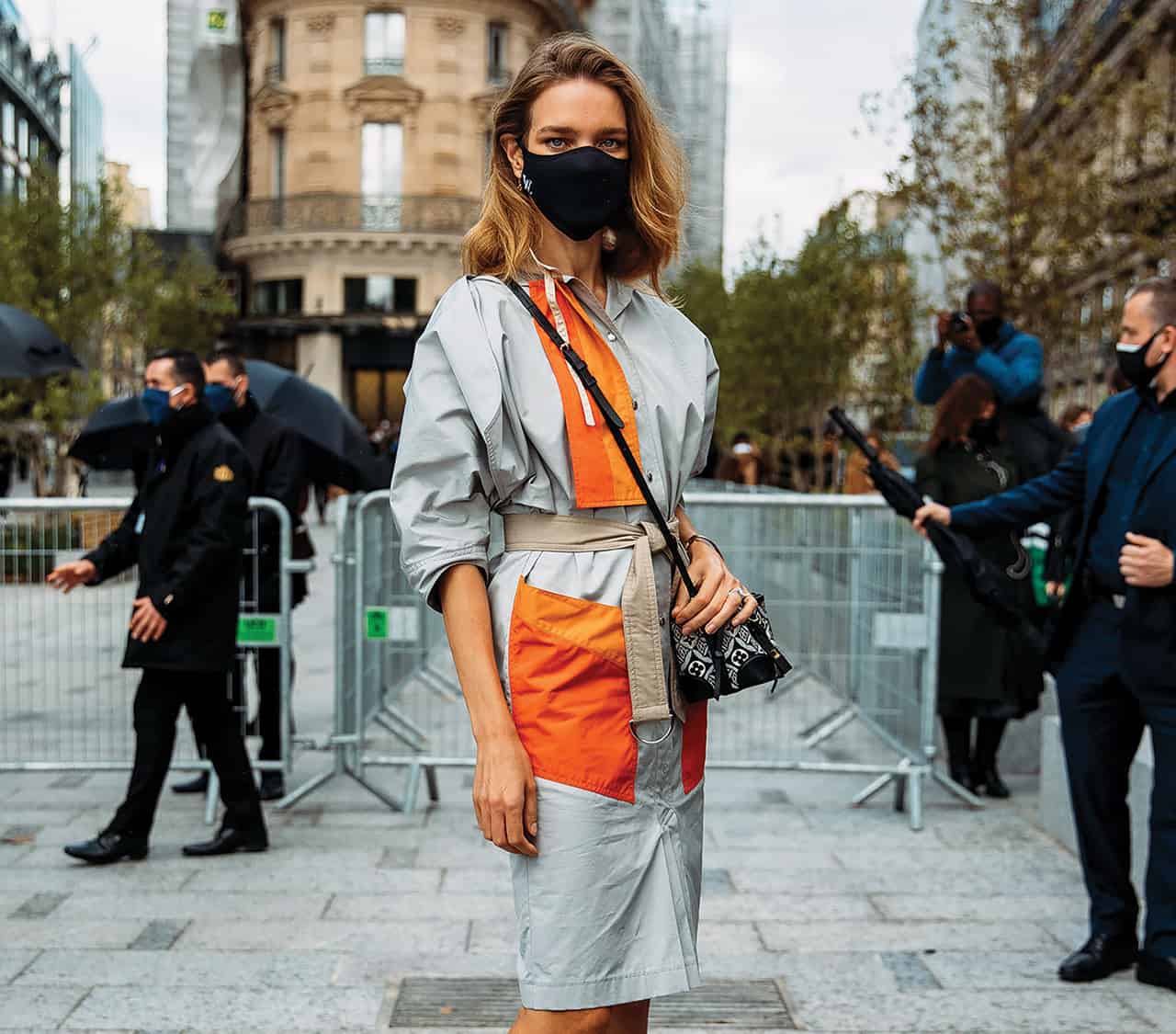 About three quarters into this year, a joke I've known since my youth under a communist regime came to mind every time I watched the international news. "We cut off their light, we cut off their hot water, we cut off their heat, we feed them rations … but the Romanian people resist!", dictator Nicolae Ceausescu explained once to his Chinese counterpart on a working visit to Romania. "But, comrade Ceausescu, have you tried cyanide?" asked the Chinese statesman. The 2020's stream of news made me want to throw the same question at, well, the Universe. After all, how much can we endure in a year, as humanity? We've been confronted with challenges of a size and scope hardly matched in recent history, some unprecedented altogether, and the downpour of hardships doesn't seem to subside – a dreadful global pandemic followed by debilitating economic contraction; devastating fires and floods; staggering loss of life; a vile and toxic political climate; job insecurity, loneliness, anxiety, depression. This year's tragedy can hardly be overstated.
A lot will be written someday about the grueling 2020 but until then we are the ones to live it and survive it, with a most important story to tell. For we couldn't have lived through 2020 without learning a lesson or two about ourselves, about human nature, or about how we want to redefine our life moving forward.
We've been forbidden by law from seeing our friends and family. We experienced enforced at-home isolation with once-a-day authorized exercise, walking the dog in the park, or food shopping. We lived the humiliation of empty supermarket shelves and stockpiling of toilet paper, hand sanitizer, and dry pasta. We enrolled in the hamster wheel of Zoom meetings fearing for our jobs, and let go of our beauty routines first and daily hair-washing secondly. We traded in our statement wardrobe for loungewear and sweatpants, dressing for comfort and utility, and were shocked to see how quickly we became oblivious to our kids' daily brawls and indifferent to the visible clutter in the kitchen.
At the same time, we developed collective respect for professionals we've used to take for granted before – medical staff, care workers, teachers, delivery guys, shelf stackers. We longed like crazy to see again our barbers, hairstylists, massage therapists, babysitters, cleaning crews, florists, or plumbers. With a better appreciation of what our well-being involves in the long run, we decided to do things differently in the future – be more mindful of how we spend money, waste less food by cooking at home more, change that sluggish career, develop closer bonds with our neighbors, or sign up as volunteers in our community.
There is no doubt that for the major part of the world, 2020 couldn't be worse. Yet it's equally certain that it is in times of such relentless crises that we find immense resources of resilience – we find a way to fall seven times, stand up eight, as the old Japanese proverb says. When life is good and things are going well, it's easy to be patient, generous, and caring. But in the darkest of times, it takes moral fiber to show grace, kindness, and compassion; to get up again every time you've been knocked down; and to help get up as well your neighbor, the stranger you meet by chance or your enemy.
A lot will be written someday about the grueling 2020 but until then we are the ones to live it and survive it, with a most important story to tell. For we couldn't have lived through 2020 without learning a lesson or two about ourselves, about human nature, or about how we want to redefine our life moving forward.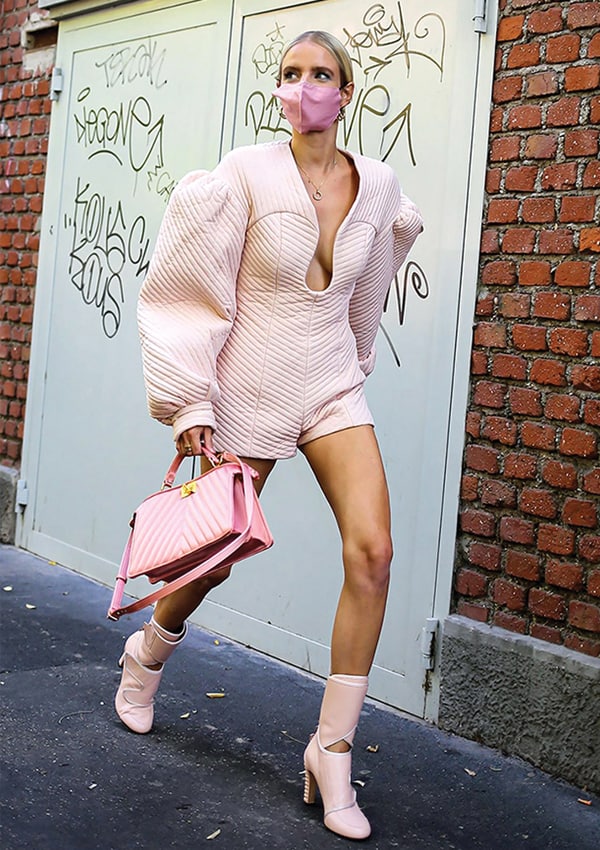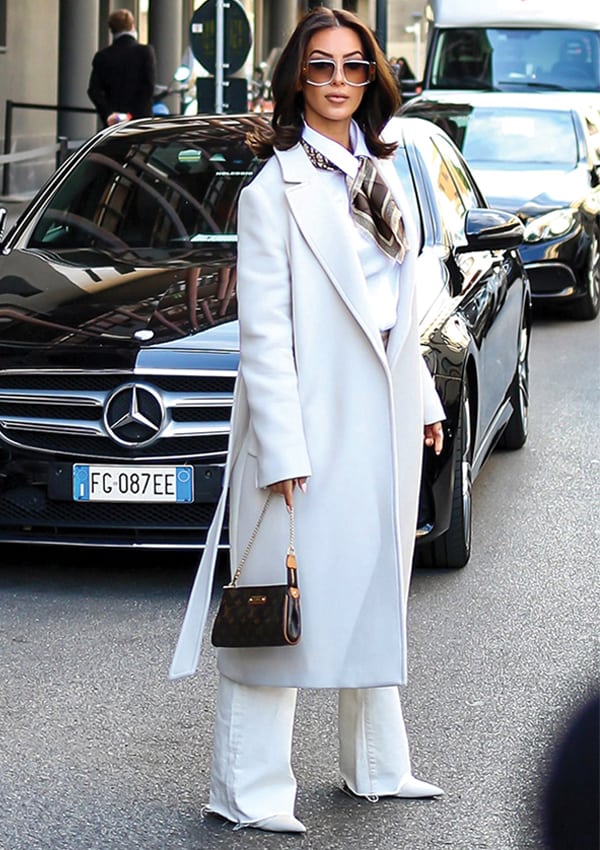 As we approach 2021, everything is still up in the air with little certainty in sight. A tentative new normal is in the defining process but we know almost nothing about its rules. All we have are questions. For instance, will it include the same interest in fashion? Is care for this industry acceptable at all in a pandemic? Do we even need new fashion trends, new styles, and clothes in our restricted lifestyles? And if not, what's next for a global industry that is worth $1.43 trillion to the global economy and employs close to half a billion people worldwide?
Some things are sure: COVID-19 has reshaped not only the world but also its fashion tastes. Like many times during periods of global crisis, unsure of its future, humanity – and its fashion – has retreated into its past. What we see in 2020 is a sweeping wave of nostalgia, because the past is the only place that looks appealing in the general doomsday atmosphere. "The nostalgia economy", as it is named, is the most powerful trend in fashion since floral prints or baggy trousers and is a reaction to what's happening in the world.
Afraid, worried, and vulnerable, people look back to better times in their lives and reflect nostalgically on the past as the only reference for how to approach things in the future. They start to look at their wardrobe with a curator's perspective, cherishing their garments' history, narrative, and legacy in what is called a "nostalgic upcycling".
But fashion designers don't think we'll be in this state forever. Ultimately, as far as we know, fashion is always tied up to hope. So the world is already beginning to fathom how the universe of post-pandemic fashion trends could look like. Hopefully, customers will embrace clothing that is unique, special, colorful, fun, flirty, and sustainable. The true future of fashion seems to reside in the most stylish thing right now – individualism. And we don't talk about referencing the designers' individuality, but about emphasizing creatively what makes each one of us unique.
Regardless of fashion trends, the first six months of 2021 will be decisive for brands and retailers to adapt to the new normal, whatever it will look like. Companies will have to pay attention to the store closings, to changes in spending habits caused by the pandemic, to consumers' reluctance to shop in public again, and to digitalization.
One of the most important changes brought on by the pandemic has been the digitalization of our entire life, including fashion. The fashion industry simply had to shift from a stylish, dressed-to-the-nines front row to the tracksuit-wearing shoppers who are WFH, i.e., working and watching from home. During this fall's fashion weeks for Spring 2021 Collections in New York, London, Milan, and Paris, most designers opted for digital presentations, but about a third of them have still opted for live events. Jason Wu presented in New York a catwalk on a downtown rooftop, although in front of a socially distanced audience of no more than thirty. Milan was a "courageous" and "mostly physical" fashion week, with over twenty catwalk physical shows by brands including Versace, Fendi, and Dolce & Gabbana. TikTok hosted its own online fashion month to its potential audience of more than 800 million users, with fashion shows by Saint Laurent and JW Anderson. The Spring 2021's Prada catwalk show took place without an audience, streamed live both at private screenings and virtual viewing events in cities all over the world.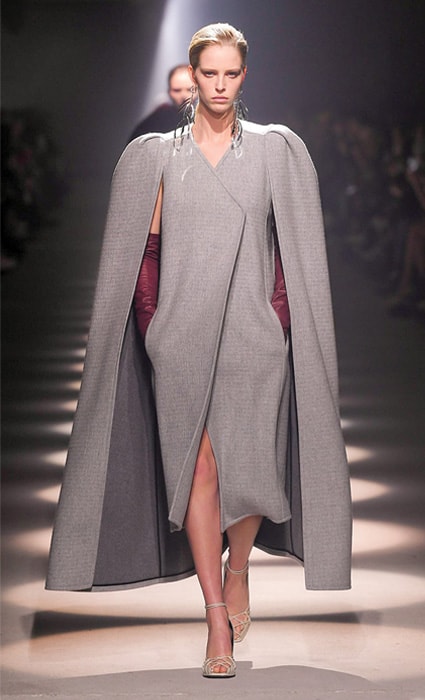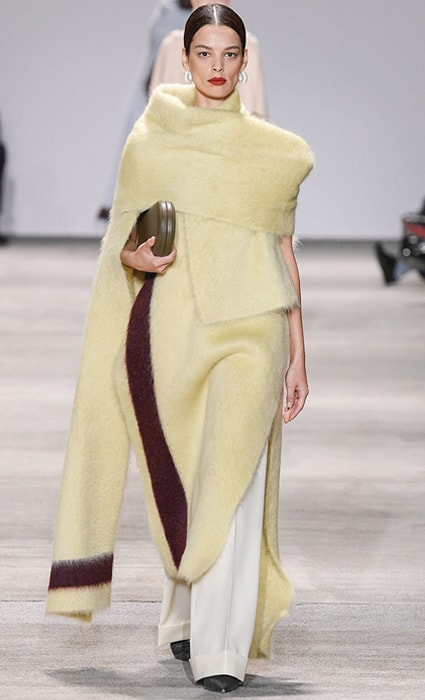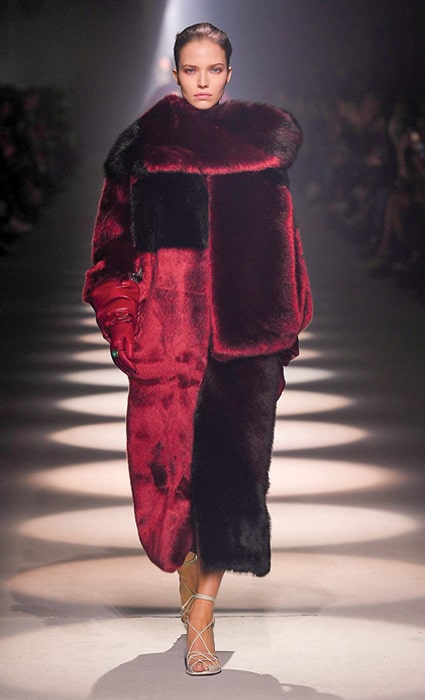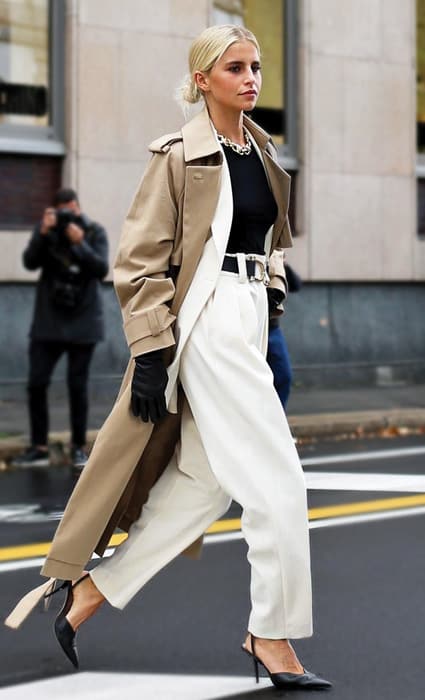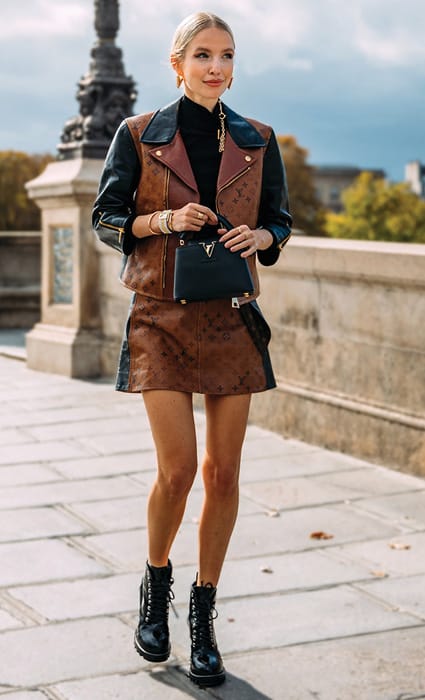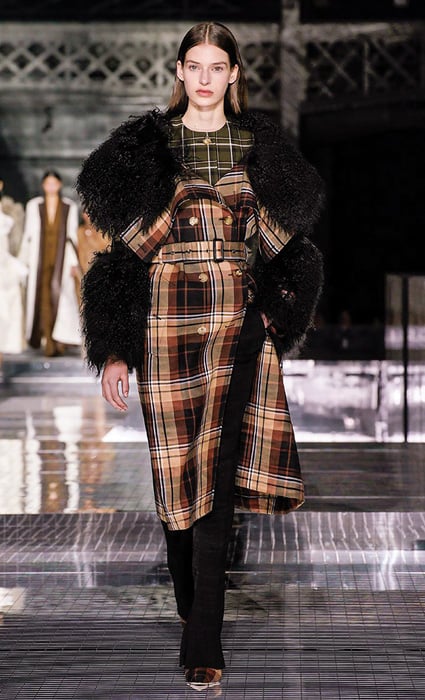 In the new fashion climate, where the key to surviving is the direct connection with the customer, digital shows manage to be considerably more inclusive than their physical counterparts; they put the customer first and the industry a close second; yet it is still to be determined whether they are efficient enough to help designers to actually sell their clothes. Moreover, digital shows have nothing of the emotion and theater of a physical show and do nothing to help us leave our living-rooms and escape isolation and solitude more than just vicariously.
With the Holiday Season 2020 – 2021 around the corner, we find ourselves in a newly minted pickle – there are a few beautiful winter fashion trends we'd love to check out but there is literally nowhere to go "all dressed up". The traditional party occasions such as Halloween, Thanksgiving, Christmas, or New Year's Eve, will be very, very intimate affairs this year, marked by disquiet, heavy emotional debris, and ill-masked fear.
We could doll up for sure – trying on a sexy butter-yellow slip dress with extra-long fringe, or a quilted jump-suit with puff-sleeves; cozying up in a fuzzy off-shoulder cardigan or a bright lavender faux-fur coat; we could just match patchwork jeans with a pullover with statement cutouts and a bold-checked jacket with shearling trim – but it would be just for innocent role-play and upkeep of self-esteem, with little or no audience, fun, and gratification.
2020's Holidays are coming as another first-time tryout all over the world, trying hard to infuse some spirit into lives that have been really put through the wringer. Of course, it could always be worse. We could do worse. We could react by becoming aggressive, looking for a way to strike back blindly, hurt the others before they can hurt us, and watch indifferently how the general pain escalates forever. Or. We could look at 2020 with bottomless compassion, hold the other's hand in our thoroughly washed hands, smile bravely behind the correctly worn mask, and learn this year's priceless lesson – one of the oldest Buddhist teachings – with humbleness.
It says, only to the extent that we expose ourselves over and over to annihilation can that which is indestructible be found in us. The way I see things, 2020 did the exposing part more diligently then we'd have ever wanted. The rest is up to us.
In the passage between years, I raise my glass to our indestructible shared humanity. May it prevail. May we prevail.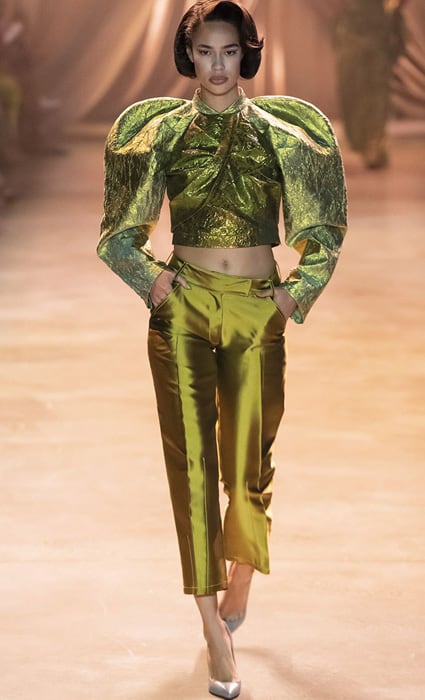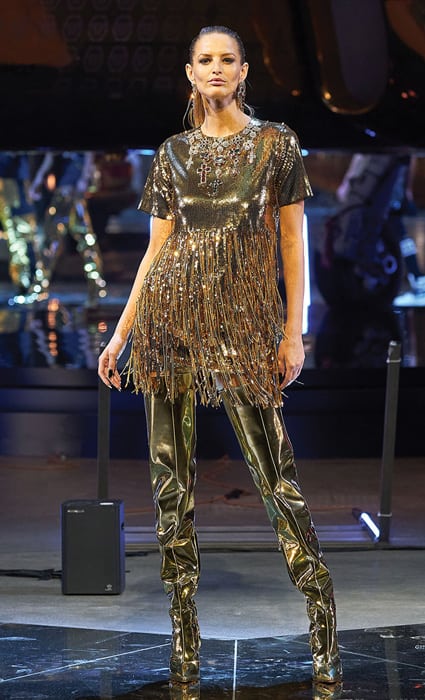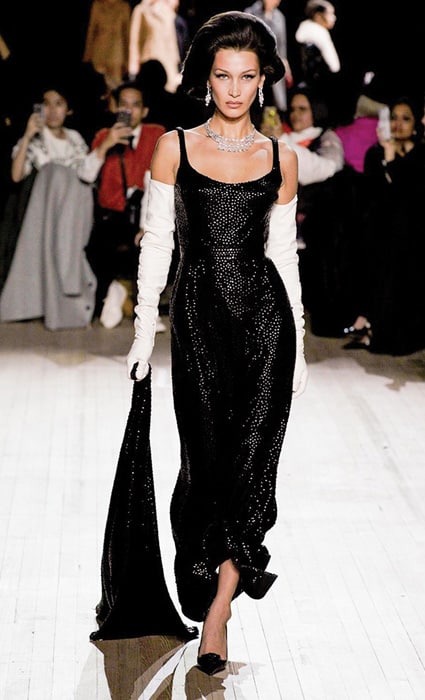 Photo editing by Dumitru Andrei | Photo Credits: Paris Street Style – Photo by Acielle | Style du Monde * Milan Street Style – Photo by Thomas Razzano IMAXtree (Givenchy, Jil Sander, Burberry, Marc Jacobs) * Getty Images (Christopher John Rogers – Photo by Victor Virgile) * WWD (Philipp Plein – Photo by Giovanni Giannoni)