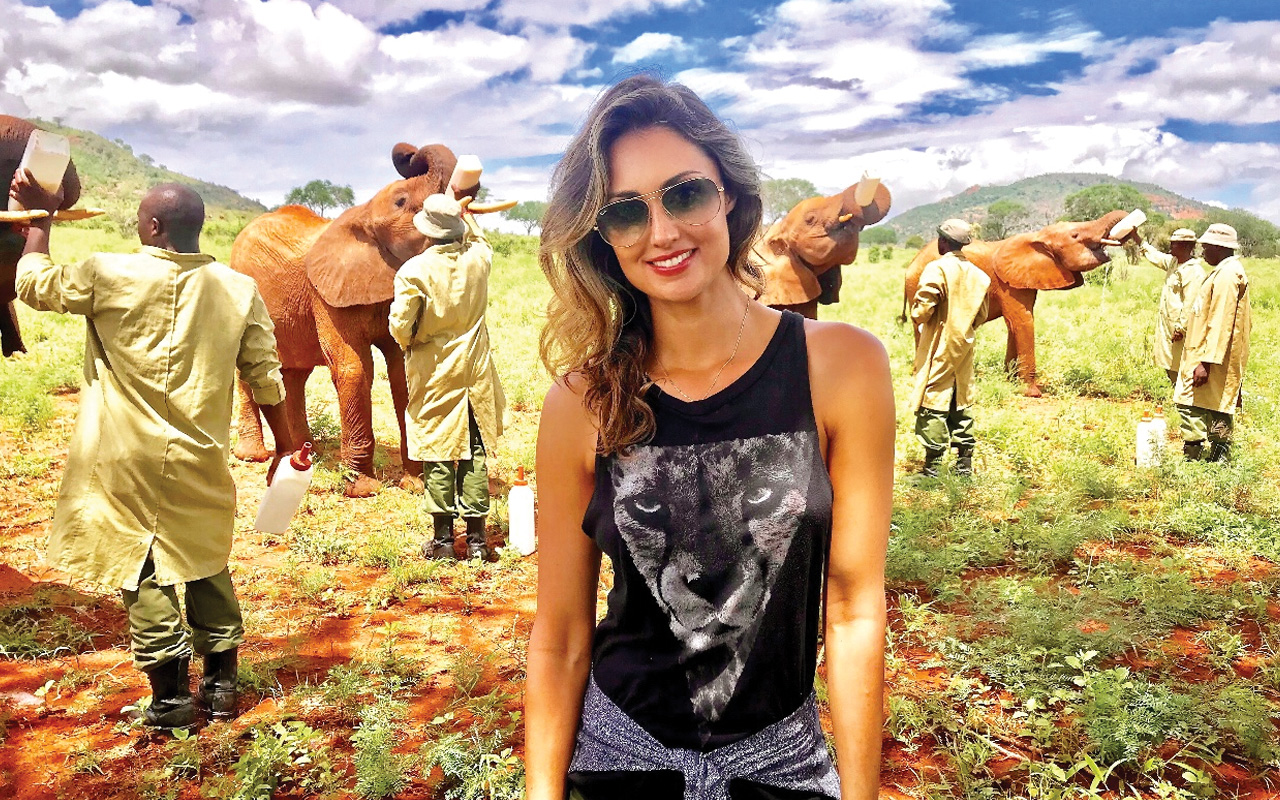 Why On Earth has recently been released on all major streaming and cable platforms including Google Play, Amazon, iTunes, and Fandango. It's a compelling documentary by animal activist, conservationist and award-winning filmmaker, Katie Cleary, who is also the founder of the animal welfare organization, Peace 4 Animals, and the global news network World Animal News.
The impetus behind the documentary is clearly explained by Katie: "We are in a time-sensitive race against the extinction of many iconic species across the globe including elephants, rhinos and lions. What makes it especially egregious is that the decimation is caused by human greed and money. Trophy hunting in Africa has nothing to do with human survival or conservation. It has everything to do with blood lust sport."
Why On Earth establishes a vital connection between humans and animals through rarely-before-seen footage exposing the rapid rate of deforestation in Borneo and Sumatra due to the careless and inhumane extraction of palm oil. Katie says with earnest conviction, "It's important that as consumers we educate ourselves on where palm oil is coming from. If we are destroying the rainforests of Borneo and Sumatra by purchasing palm oil, then we also need to know that we are destroying one of the world's most biologically diverse habitats on planet earth. This region possesses a staggeringly high number of unique species that are only found in Indonesia. The rescue of endangered orangutans due to the clear cutting of forests for palm oil is extensively captured in the documentary."
"Forests are essential to life on earth," Katie explains, "in that they provide oxygen, water, food and shelter to all living beings. They are also one of our best defenses against climate change because of their capacity to absorb greenhouse gases from the atmosphere."
Why On Earth took four years to make. Katie and the film crew began their journey in South Africa and Kenya where they visited the Care For Wild Rhino Sanctuary and Sheldrick Wildlife Trust Elephant Rescue. The South African trip was an eye-opener. Says Katie, "We saw the devastation that poaching and trophy hunting have on many species in South Africa. It's a difficult problem to address because so much money is being made and funneled through illegal wildlife syndicates across the globe. Hunting outfitters are another issue that goes along with corrupt government officials who get monetary cuts from tourists coming into the country to hunt some of the most threatened species on the planet. The assertion from hunters that they kill animals for "conservation" makes no sense. Conservation is about the preservation of life. Killing is the antithesis of conservation."
Why On Earth establishes a vital connection between humans and animals through rarely-before-seen footage exposing the rapid rate of deforestation in Borneo and Sumatra due to the careless and inhumane extraction of palm oil.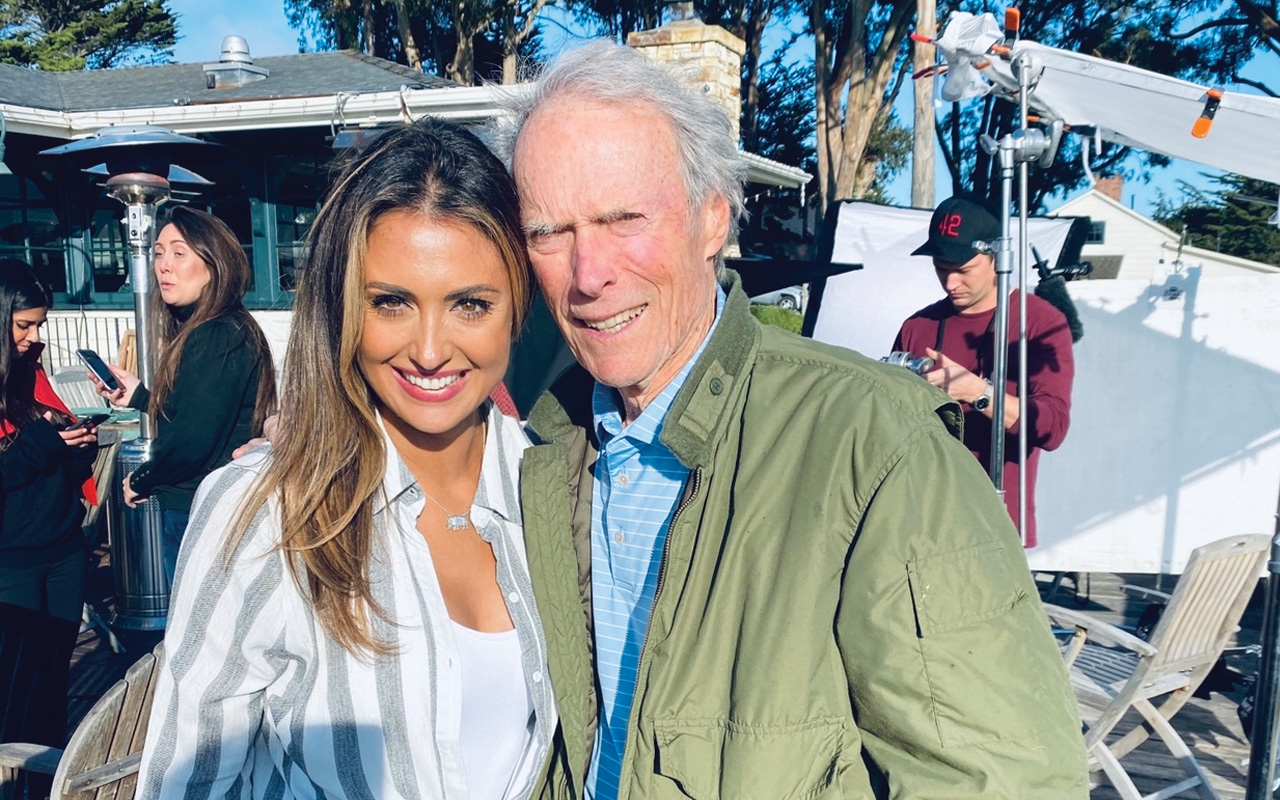 This is a distinctly powerful documentary because it exposes the truth. It brings the darkness into light. "I don't sugarcoat things," Katie emphasizes. "I tell the truth and the truth is hard to swallow sometimes but it needs to be told."
Katie dissects the flaws in hunters' arguments. "Hunters say they need to kill elephants and lions to contain the population numbers. How can that be true if the numbers of these magnificent animals are declining exponentially every decade? Elephants breed infrequently and their gestation periods are almost two years. White rhinos carry their babies for 16-18 months and black rhinos for 15–16 months. Contrary to the number containment assertion, these animals do not proliferate rapidly. Quite the opposite."
Katie's efforts are extensive. "We went undercover at the Safari Club International Trophy Hunting convention in Las Vegas. Some of the most endangered and threatened species were stuffed and on display, and the organizers of this yearly convention were auctioning off hunts to Africa from $25,000 upwards to hundreds of thousands of dollars. We spoke up at a meeting at the convention and I exposed who I was. We explained that we wished to have a civil dialogue with the hunters on this topic. I think we planted some constructive seeds that day. I asked the attendees who tried to assure us that they genuinely loved animals – to explain how loving animals equates to killing them? Furthermore, these hunters seek the biggest and most impressive members of the species to hunt. When you do that, you eradicate genetic diversity – which is essential in nature."
There's comprehensive coverage of the depletion of the shark population in South Africa – a consequence of the illegal shark fin trade. Incessant poaching of the nearly extinct African rhino and elephant populations is highlighted – as well as the intrusion of man on Africa's dwindling lion population. The film takes an in-depth look at the issues these species are facing and the process to get legislation passed to protect them in the United States.
Katie says, "My faith in God has carried me through to this point. My role in life is to be a warrior for defenseless animals. We are at a critical point in history: we can go in one of two directions. We are either going to save these animals for future generations and the survival of their species or we're going to lose them forever – because extinction is forever. The fight is real and it's now."
This is a distinctly powerful documentary because it exposes the truth. It brings the darkness into light. "I don't sugarcoat things," Katie emphasizes. "I tell the truth and the truth is hard to swallow sometimes but it needs to be told."
FEATURING: Clint Eastwood (Actor, Director, Animal Welfare Advocate), John Salley (former NBA star), Maggie Q, Kristin Baurer, Shannon Elizabeth, Dan Richardson