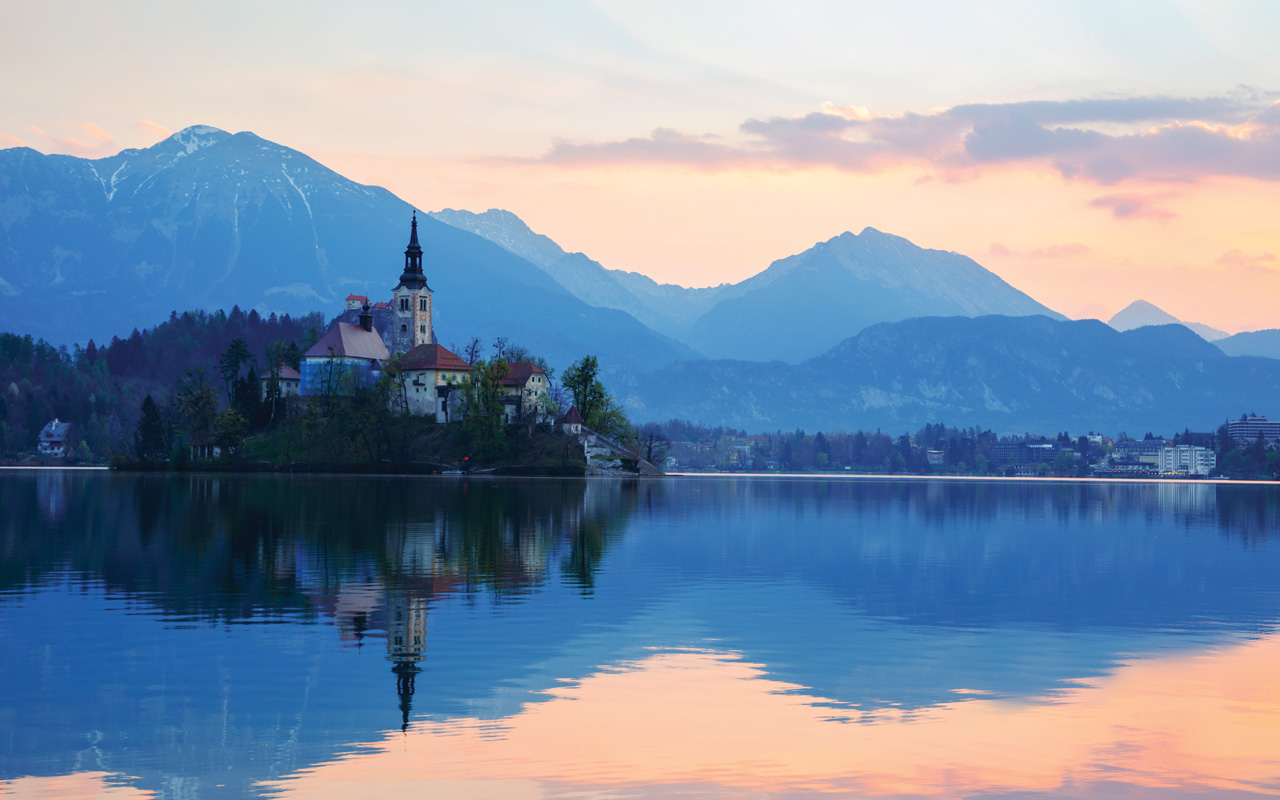 Blessed with historic cities, tranquil islands and rugged mountains, Croatia offers visitors a wide variety of attractions and a diverse array of ways to enjoy them. You can bike through Brijuni National Park, take a boat tour around Brac Island, a guided walk of the Diocletian Palace in Split, discover Game of Thrones locations in Dubrovnik or even take a day trip to Slovenia. This much under-sold part of the world is well worth a visit with its beautiful coastlines, stunning lakes, excellent wine, and extraordinary history.
Elaphiti Islands Private Boat Tour
The Elaphiti are an archipelago of 13 islands, covered in woodland and rocky karst outcrops. Birds flit between the trees and the clear waters teem with sealife. This full-day, private boat tour takes you far from the busy streets of the mainland cities and brings you to the secluded bays and coves, pebble beaches and translucent turquoise waters that dot the islands' coastlines. Along the way, your sea captain guide will bring the archipelago to life with tales of its history and inhabitants.
Dubrovnik and Game of Thrones Tour
Dubrovnik's medieval architecture, clear blue waters and luscious greenery made it an appealing choice for filming when producers of HBO's Game of Thrones were deciding on locations. The city has been used as a set since season two, doubling as King's Landing, the capital of the Seven Kingdoms. This private, full-day tour takes you around many of the filming locations, giving you a chance to re-live memorable scenes from the hit television show. Your guide, who worked on the show, can regale you with anecdotes from behind the scenes as well as details on how the city was transformed to create a convincing set. Your private guide will meet you at your hotel to begin the tour. From there, you head down to the waterfront to meet a local sea captain and board a private boat for a trip to the nearby Trsteno Arboretum. Afterwards, your boat returns to Dubrovnik where you begin a walking tour of the Old Town. You'll see the fortresses, gates and cobblestone streets that made up Westeros and King's Landing. You'll also visit the imposing Saint-Lawrence Fort, which doubled as the Red Keep, and the Jesuit Staircase where Cersei embarked on her 'Walk of Shame'.
Bike Tour of Hvar
Hvar's mountain roads meander through rich agricultural landscapes, fields of lavender and villages, making them well-suited for exploring by bicycle and allowing you to take in the island's natural beauty at a relaxed pace. This half-day, private bike tour winds its way along some of the island's flatter roads as your guide points out ancient agricultural terraces cleared by the Greeks. You'll also see small settlements and panoramic viewpoints along the way. The tour proceeds at your own pace and you'll have plenty of time to pause to take in the views, making it a leisurely introduction to the island's interior.
Gourmet Istria: Wineries and Olive Oil
The Istrian Peninsula is known for its coastal allure but inland you'll find green hills sweeping down to fertile plains and traditional farms. Over the years, the region has developed a reputation for its fine wines, olive oils, seafood and truffles, becoming a gastronomic destination. This full-day tour with a private guide and driver takes you to some of Istria's top-rated wineries and olive oil producers so you can see where the grapes and olives are grown and learn about the processes involved in turning them into award-winning artisanal products.
A Day in Slovenia (Ljubljana and Lake Bled)
Within an hour's drive of Trieste in Italy, or two hours from Zagreb in Croatia, you can be on the streets of Ljubljana, the Slovenian capital. Enjoy a tour of its cobbled streets and imposing castle, before heading into the mountains to visit emerald-green Lake Bled, set against a backdrop of the Julian Alps. This full-day trip gives an introduction to the country and its culture as well as a chance to see some of its most beautiful landscapes.
Pakleni Islands Kayaking Tour
Explore the Pakleni Islands, a series of 16 wooded islands closely packed together just off the southern coast of Hvar. This half-day kayaking tour of the archipelago hops between islands, gliding silently though the translucent water to isolated areas where you can enjoy the peace and quiet of nature. Discover hidden coves and bays, pebble beaches and quiet lagoons, many of which can only be reached by sea. Along the way, your local guide will talk to you about the islands' history, local plants and animals, and the changes in the islands' fortunes over the years.
Best Time to Visit
The best time to visit Croatia is during the summer months, from June to September, when sunlight is plentiful and temperatures are warm, between 66°F and 86°F. These conditions are ideal for boating and swimming in the blue waters around the islands. The cooler conditions of April, May and October lend themselves to a wide range of other outdoor activities, from hiking to kayaking. In November to March, Croatia's winter, you can focus on Zagreb or Split when they're at their quietest and most relaxed. Keep these places on your to-do list when you are there Crikvenia, Dubrovnik, Funtana, Krk, Makarska, Malinska-Dubašnica, Poreč , Rovinj, Šibenik and Split.
Audleytravel.com