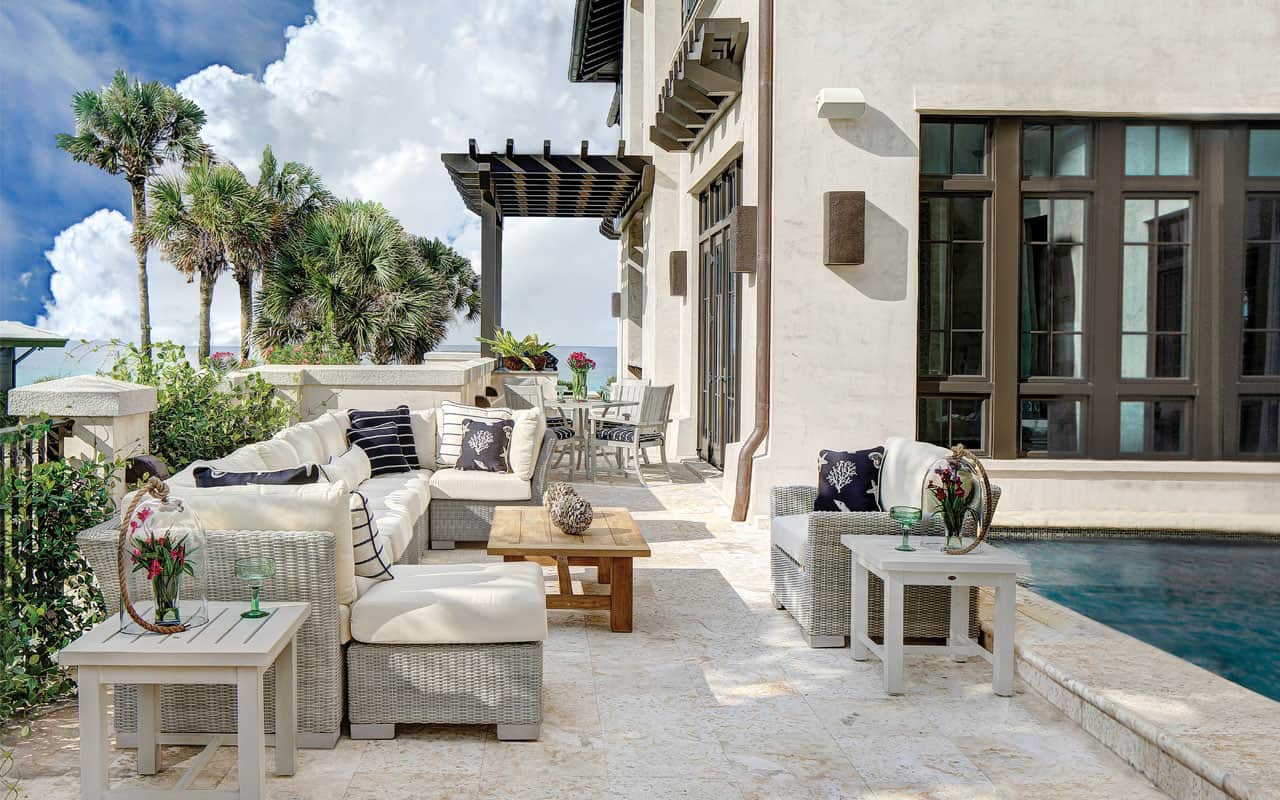 If you're searching for the best patio furniture in Southern California, then look no further than Aldik Home's stunning selection of Summer Classics outdoor furniture. The line is meticulously crafted from premium materials, using both age-old building methods and state-of-the-art finishing processes to ensure the furniture will last for years to come. Other well-known businesses do not come close to the craftsmanship and durability of Summer Classics. Lucky for you, the best selection of Summer Classics in the country is nearby at Aldik Home in Van Nuys.
Whether you're looking for the natural beauty of teak, the smooth lines of wrought aluminum, or the durability and style of resin wicker, Summer Classics has it all in spades. Not only is this furniture stylish and sophisticated, it is the most comfortable outdoor furniture you will find on the market. Surround yourself in comfort in a Majorca Lounge Chair, or sink into the luxurious pillows of the stunning Montecito collection. There's nothing like this on the market.
Experience the Summer Classics difference in person while you wander through one of LA's most beautiful stores. There's no place like Aldik Home. Hurry in to save up to 60% off select floor samples!